MobileLutions Offers an iPhone App to Prevent Texting While Driving
(April 27, 2011)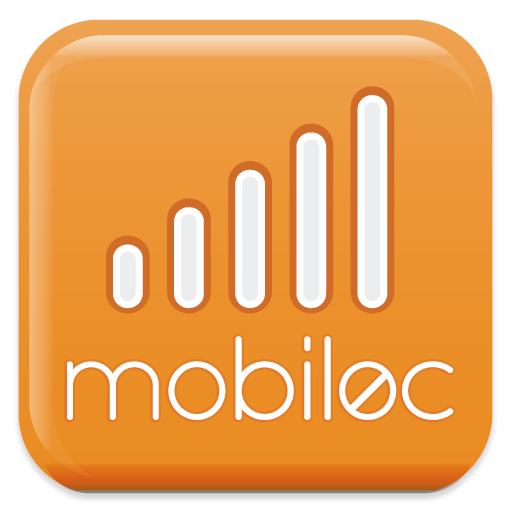 Dallas, Tx (PRWEB) April 27, 2011
MobileLutions announce today the introduction of the MobiLoc solution on the iPhone 3GS/4. This extends the MobiLoc solution to cover the most popular models of smartphones in the market, Blackberry, Androids and iPhone, to prevent inappropriate use of the phone while the phone is in motion. Starting immediately, businesses using iPhones will be able to keep employees safer on the road. Businesses will decrease their liability because employees will focus on driving while theyre behind the wheel and not multitasking with their iPhones.
On the iPhone, MobiLocTM will activate based on a company-controlled policy. For example, when the vehicle the phone is in reaches 10 mph. All activity will continue on the phone, such as receiving texts and email for immediate access when the phone stops. In keeping with MobileLutions mission to create a safer environment for companies and the public, a free consumer version can be downloaded from the Apple AppStore. Registration for the iPhone app can be done on the MobileLutions website.
Larry Eppard, MobileLutions co-founder, characterizes it as a hardware-free technology. He added, We push MobiLocTM over-the-air directly to the iPhones, ready to immediately reduce the risks that could interfere with the safe operation of cars, trains, buses or any other motor vehicle.
Recent legal cases indicate an emerging trend in the law regarding employer responsibility for drivers who cause accidents, injuries, and deaths using their cell phones while driving. Even if the company doesnt own the phone, an employee who injures someone on company time, conducting company business may be liable for damages.
A strong defense for employers to protect against liability is to adopt and implement written policies that ban the use of mobile devices while driving; and ensure that these policies are adequately communicated to employees. MobiLocTM is an employers added assurance that their safety policies are being carried out.
According to research conducted by the Virginia Tech Transportation Institute, texting while driving increases crash or near-crash events by 23.2 times compared to non-distracted driving. In addition, in qualifying distracted drivers, the U.S. Department of Transportation (U.S. DOT) identifies three main types of distraction: visual (taking eyes off the road); manual (taking your hands off the wheel); and cognitive (taking your mind off what youre doing). Texting is the most dangerous distraction because it involves all three types of distraction.
Doug Ortega, MobileLutions co-founder, adds, In 2009, the U.S. DOT reports approximately 5,500 died because of distracted drivers. Thats 15 people per day. They also report an estimated 448,000 people were injured in motor vehicle crashes due to distracted driving.
MobileLutions is a leader in providing software solutions to prevent distracted driving accidents and reduce corporate exposure to this risk. The MobiLoc solution is built to enforce and monitor company level policies across the organization for a standard enforcement of the policies.
In March, 2011, MobileLutions released MobiLoc 2.0 the second generation of its vehicle accident avoidance technology. To learn more, please visit http://www.MobileLutions.com or call 855-MobiLoc.
###
Read the full story at http://www.prweb.com/releases/2011/4/prweb8351259.htm.
Page: 1
Related Keywords:
computing and information technology,satellite technology,wireless technology,science and technology,technology (general),identification technology,agricultural research and technology,crime, law and justice,law enforcement,international law,legal service,economy, business and finance,financial and business service,business enterprises,business (general),society,government aid,government debt,government contract,government health care,government,national government,government departments,non government organizations (NGO),lifestyle and leisure,lifestyle (house and home),family,family planning
---