Mobile and Tablet Media "Smart" Option for Increased ROI Among Hispanics
Hispanics More Digitally Engaged Than General Population
(April 21, 2011)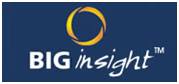 COLUMBUS, OH -- (Marketwire) -- 04/21/11 -- Not only are Hispanic consumers more likely to regularly use smartphones and tablets, they tend to be more engaged on their mobile devices than the general population, according to the BIGresearch® Simultaneous Media Usage® Survey (SIMM®17 - December 2010, N=24,754).
Hispanics (17.4%) have a higher percentage of regular Droid users than Adults 18+ (10.6%) and regular BlackBerry users (18.6% vs. 13.6%). Apple products are also a hit with Hispanic consumers -- 17.8% regularly use iPhones (vs. 11.2%) and 7.8% regularly use iPads (vs. 4.9%).
Further, Hispanic consumers are more likely to access the Internet from mobile devices:
How often do you search the Internet using the following? (Regularly)
Hispanics 18+ Adults 18+ BlackBerry 12.8% 8.0% Droid 13.5% 7.8% iPad 7.6% 4.6% iPhone 16.8% 9.6%
Source: BIGresearch® Simultaneous Media Usage® Survey (SIMM®17)
Hispanic consumers (58.4%) are more likely to stay connected through text messaging than Adults 18+ (41.4%). They are also more likely to view News (17.9%), Sports (12.4%) and TV/Video (13.2%) on their mobile devices (vs. 10.6%, 7.5% and 7.2% of Adults 18+, respectively.)
Advertising budgets should take into account the unique media usage and behaviors of Hispanic consumers. With a market that is more digitally-engaged than the general population, Hispanic Mobile initiatives should be allocated more ad dollars for increased ROI. For example, Mobile ranks as the #1 influencer for Electronics purchases when weighted by consumption for Hispanics.
Prosper MediaPlanIQ™* Allocation Models for ELECTRONICS Purchases
Hispanics 18+ Adults 18+ Mobile (18.5%) Online (18.9%) Online (17.6%) TV (17.5%) Radio (15.2%) Newspaper (15.9%) TV (14.4%) Radio (12.4%) Newspaper (11.2%) Mobile (11.8%) Magazines (7.4%) Direct Mail (8.0%) Direct Mail (6.9%) Magazines (7.6%) Social Media (5.3%) Social Media (4.9%) Outdoor (3.5%) Outdoor (3.0%)
*Media is weighted by influence and consumption
Source: Prosper MediaPlanIQ™, DEC-2010
For more Prosper MediaPlanIQ™ allocation models and report: http://www.formsite.com/prosper/SS042111
MediaPlanIQ™ applies advanced analytics to BIGresearch® Simultaneous Media Usage® survey data to provide a media plan based upon media consumption and media influence in order to maximize ROI for marketing expenditures. The analytics were co-developed by Prosper plus Don Schultz, Ph.D. and Martin Block, Ph.D. of the Medill School at Northwestern University. The results show that wide gaps may exist between how dollars are actually spent and what consumers say may influence them.
About the BIGresearch® Simultaneous Media Usage® Survey (SIMM®)
The Simultaneous Media Usage Survey of 20,000+ respondents is conducted semi-annually. This analysis of consumer behavior provides marketers and advertisers with media consumption insights for more effective media allocation. Margin of error is +/- 0.9% at a 99% confidence level. More information is available at www.bigresearch.com.
About Prosper Technologies™
Prosper Technologies develops consumer-centric analytics from consumer responses to help businesses forecast consumer demand and expenditures, budget marketing and merchandising allocations and provides retailer specific cross consumption behaviors. Prosper MediaPlanIQ™ is a service of Prosper Technologies. BIGresearch® is an authorized marketing representative.
Contact:
Chrissy Wissinger
(614) 846-0146
chrissy@bigresearch.com


Copyright @ Marketwire
Page: 1
Related Keywords:
Prosper Technologies(TM), Internet, Adults, Communications, Digital Audio, Web, Smart Phone, PDA, iPods, iphone, iPad, Search, Social Media, Marketwire, Apple Computer, Sports, Television, Internet Technology, Internet, Sports, Adults,
---