Mobile Apps From Ci&T Entrepreneurship Program Honored With 2011 Mobile Star Awards(TM)
runens and Smelly Cat Receive Top Marks From Leading Mobile Industry Group
(December 15, 2011)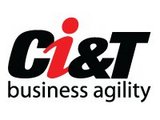 KING OF PRUSSIA, PA -- (Marketwire) -- 12/15/11 -- Ci&T, a technology outsourcing and software product engineering company, announced today that two mobile applications developed and released through its Entrepreneurship Program have been named winners in the in the tenth annual Mobile Star Awards™ program, hosted by mobile technology news and events site MobileVillage.com. Smelly Cat from Ipanema Games was named the winner in the "Consumer App: Game" category, while runens, a social running app for Apple's iPhone, was named the winner in the "Consumer App: Health & Fitness" category.
Ci&T's Entrepreneurship Program, launched in early 2011, is an incubation program that gives the company's talented employees the resources and mentoring to cultivate their own unique projects. runens, the first app released through the program, enables users to connect and compete with a community of like-minded running enthusiasts, boosting their motivation to run and achieve their running goals. Smelly Cat is a highly addictive and easy-to-play game that lets players of all ages guide a friendly feline in his quest to take a bath and win the heart of his true love.
"The Mobile Star Awards pit today's most exciting new mobile products and companies against established competitors, and the thousands of mobile-savvy readers of 'Go Mobile' choose the winners," said Mobile Star Awards director Gary Thayer. "In this way, winners are chosen by real users who really love the product. And both the nominees and winners are respected in the mobile industry as the new 'stars' to watch."
"It's clear from these award wins that our effort to grow our people by giving them an outlet to realize their passions has been a major success," said Leonardo Mattiazzi, vice president of international business, Ci&T. "This same passion infuses the work they do every day for our clients at Ci&T, and we're proud to give them the resources to channel this enthusiasm into their own successful projects."
As in past years, the Mobile Star Awards program showcases "best of" entries in dozens of categories, including mobile apps, wireless network solutions, enterprise mobile software, enterprise success stories, technology visionaries and more.
For more information about the annual Mobile Star Awards, visit www.MobileVillage.com.
Smelly Cat and runens are both available from Apple's iTunes store.
About MobileVillage / PDA Inc.:
Founded in 1993, MobileVillage is a market and solution development company dedicated to advancing mobile and wireless technology in a wide range of industries. MobileVillage accomplishes this by fostering education and alliances through "Best of Breed" solution identification, event partnerships, an online industry directory, industry job postings, daily online news, its widely respected Go Mobile™ newsletter, a Mobile Mentors™ program, and popular annual Mobile Star Awards™ program. Visit MobileVillage online at www.MobileVillage.com.
About Ci&T:
Ci&T (www.ciandt.com) employs agile methodologies and Lean principles to deliver application outsourcing, software product engineering and digital marketing services from development centers in Brazil, Argentina and China. With a strong commitment to innovation and high performance development teams that are collaborative, enthusiastic and committed to skills mastery, Ci&T is constantly on the forefront of discovering new ways to deliver value and eliminate waste in all its development projects. Established in 1995, Ci&T serves companies of all sizes from its global headquarters in Campinas, Brazil, with additional offices in Philadelphia, Atlanta, New Jersey, New York, London, Shanghai and Tokyo. For more information, visit www.ciandt.com.
MobileVillage®, the Mobile Star Awards™, and Go Mobile™ are trademarks or registered trademarks of MobileVillage / PDA Inc.
All other product names, trademarks and registered trademarks in this document are the property of their respective owners.
Mark Van Hook
212-255-0080 ext. 33
Email Contact


Copyright @ Marketwire
Page: 1
Related Keywords:
Mobile Applications, Mobile Games, Mobile Fitness, Digital Media Software, Communications, WiFi, Digital Audio, PDA, Home Networks, iPods, iTunes, iphone, China, Brazil, Argentina, Marketwire, Inc., , Apple Computer, Marketing Services, Communications Technology, Game Technology, Business, china, Other,
---