Miami Cloud Computing Conference in April to Address Flood of Digital Information
(March 21, 2012)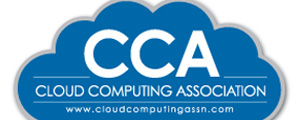 PORT WASHINGTON, NY -- (Marketwire) -- 03/21/12 -- Cloud computing end-users and technology thought-leaders will be gathering at the Downtown Miami Hilton, April 16-17 at the Cloud Computing Association's (CCA) two-track conference focusing on Cloud Computing in Healthcare (http://cloudcomputingassn.org/hCLOUD) and Cloud Computing in the Public Sector (http://cloudcomputingassn.org/publicCLOUD).
According to a recent Wall Street Journal review of Abundance: The Future is Better than You Think -- a new book by Peter Diamandis and Steven Kotler -- "if every image made and every word written from the earliest stirring of civilization to 2003 were converted to digital information, the total would come to five exabytes... or one billion gigabytes."
But that's nothing -- from 2003 through 2010 we've created five exabytes of information every two days, and by next year -- five exabytes of digital information every 10 minutes!
Of course, a large portion of this flood of digital data is no doubt the product of navel-gazing Twitter and Facebook feeds and the like, but the challenge for business and government is how to effectively process and use the digital information that matters. The computing power to handle this flood of information can no longer be done in-house -- even by the largest organizations.
That is why Cloud Computing is not only a cool option -- it may be the only option.
At the CCA's Miami conference, April 16-17, executives from healthcare and public sector agencies will be joined by cloud-based solution providers to discuss the challenges of storing, processing, and maintaining the security of valuable and highly sensitive information in the cloud. The pros and cons of adopting public, private and hybrid clouds will be examined along with specific challenges such as cloud applications for managing local, state and federal agencies, mobile applications, remote patient monitoring, medical data imaging, and meaningful use of electronic medical records.
Public sector representatives include the Florida Department of State, NASA, Virginia Department of Criminal Justice, Defense Information Systems, FHA, FAA and local governments including City of Deltona, Town of Longboat Key, and the Lake County Clerk of Courts.
From the healthcare sector, participants will include technology end-users from Johns Hopkins and University of Miami Schools of Medicine, Holy Spirit Health System, HCA, Cleveland Clinic, Pennsylvania Medical Society, and many more.
Finally, these public sector and healthcare IT end-users will be joined by many of the leading vendors and VARs of cloud computing solutions including VMware, NetApp, United Data Technologies (UDT), EMC, Intel, IBM, Salesforce.com, Microsoft, TrendMicro, Dell, and many more.
About The Cloud Computing Association (CCA)
The Cloud Computing Association (CCA) is an independent membership organization dedicated to building a community of end-users and service providers of cloud-based solutions and products. For more information: http://www.cloudcomputingassn.org
Don Buford
Executive Director
Cloud Computing Association (CCA)
Phone: 212-300-2521
E-mail: Email Contact
Website: http://www.cloudcomputingassn.org


Copyright @ Marketwire
Page: 1
Related Keywords:
Cloud Computing Association, Marketwire, , Space Science, Business,
---