Medullan Addresses "Healthy Interactive Entertainment" at the World Congress 4th Annual Leadership Summit on Health Plan Innovation
Medullan's Andre Black to Share His Perspective on the Future of New Interactive Strategies and Gaming Technologies That Promote Health and Wellness for Consumers
(March 21, 2012)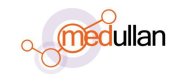 CAMBRIDGE, MA -- (Marketwire) -- 03/21/12 -- Medullan, Inc., the brains behind health technology innovation, today announced that its Chief Creative Officer, Andre Black, has been invited to speak at the upcoming World Congress 4th Annual Leadership Summit on Health Plan Innovation. In a featured panel presentation, Black will address the healthcare community in a session titled, "Healthy Interactive Entertainment: The Future of Engaging Consumers in Health and Wellness."
Who: Andre Black, Chief Creative Officer at Medullan, Inc.
What: Featured Panel Presentation: "Healthy Interactive Entertainment: The Future of Engaging Consumers in Health and Wellness"
The health and wellness sector is rapidly changing and health care companies are realizing they must evolve and find ways to better connect with their customers. Companies are seeking fresh and creative ways to achieve the right combination of intelligent, personalized health and wellness applications, along with the right expertise to deliver solutions that keep their customers engaged and motivated.
This panel discussion will explore the future of new consumer interactive strategies and gaming technologies that can promote health and wellness. It's important to gain a better understanding of behavioral economics to truly influence change, as well as overcome the challenge of making health fun for today's savvy consumer. Healthcare companies are becoming more innovative and developing channels to travel and go mobile with their members -- across locations and devices.
Also, we invite you to stop by the Medullan booth to speak with executives and learn more about how the company is working with healthcare companies to develop strategies to better engage consumers through technology.
When: 9:15 - 10:15 a.m. ET, Friday, March 23, 2012
Where: The Wyndham Lake Buena Vista Resort in Orlando, Florida
How: Register now for this conference, or visit http://www.worldcongress.com/events/HL12009/ for more information.
About Medullan, Inc.
Medullan, Inc. provides the brains behind health technology innovation. An IT consultancy, Medullan helps clients determine the best ways to engage healthcare consumers and then keep them motivated and connected. The firm supplements clients' in-house teams to help bring focus to their ideas and move projects forward to completion. Medullan can partner with clients at every stage of a development cycle -- problem definition, user experience design and software architecture -- resulting in highly innovative web and mobile applications that help improve healthcare delivery and consumption. In an environment defined by uncertainty, clients rely on Medullan's unique combination of agility and health technology innovation experience to help them formulate ideas, guide their thinking with industry insights, and aggressively bring their applications to market. Among the companies to collaborate with Medullan are Aetna, Optum Health, Partners Healthcare, Health Plus Management Services, Mass.gov, MEDecision and Verizon Wireless. Visit www.medullan.com.
Medullan is a trademark of Medullan, Inc. in the United States and other countries. All other trademarks contained herein are the property of their respective owners.
Add to Digg Bookmark with del.icio.us Add to Newsvine
For information, contact:
Gina Rezendes
Big Swing Communications
Email Contact
+1-617-640-9278


Copyright @ Marketwire
Page: 1
Related Keywords:
healthcare IT, Medullan, user experience design, Internet, Digital Media Software, Web, Applications, USA, Marketwire, Inc., , healthcare, Surgery, Management Services, Internet Technology, Medical, Other,
---