Medicity Reports Health Information Exchange Market Accelerated in 2011 as Organizations Prepare for Payment Reform and Accountable Care Models
Medicity Contracted With 43 Health Information Exchanges in 2011
(February 15, 2012)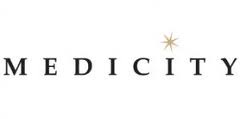 SALT LAKE CITY, UT -- (Marketwire) -- 02/15/12 -- Medicity reports it saw acceleration in the number of health information exchanges being formed in the second half of 2011, supporting predictions recently voiced by Dr. Farzad Mostashari, National Coordinator for Health Information Technology, who said that health information exchange would turn a corner and take off in 2012. Medicity signed a record number of HIE contracts in 2011, with 43 health information exchanges (HIEs) contracting for its solutions, including 22 new HIE contracts that added approximately 150 hospitals to the Medicity ecosystem. An additional 21 existing clients expanded their health information exchange capabilities.
"Our business growth is a direct reflection of organizations building health information exchange to prepare for payment reform and new accountable care models," said Brent Dover, president of Medicity. "The ability to securely exchange clinical data is one of the most critical but missing elements in helping to drive more cost-effective, quality patient care. Medicity's capabilities enable that secure exchange of patient information to help physicians improve care as well as effectively track and manage the health care of their entire patient population across a spectrum of care providers."
Medicity's health information exchange technology enables hospitals, clinics, physician practices, long-term care facilities and other health care organizations to securely exchange patient health information across their disparate locations and information systems. With Medicity's solutions, for example, a physician seeing a patient for the first time can use her electronic health record (EHR) system to securely request and view a consolidated summary of a patient's care history -- including medications, allergies, vital signs, care plan, insurance information and more -- whether the patient received care at a hospital, another physician practice, or a long-term care facility. Having this information on hand increases patient safety and convenience while decreasing unnecessary duplication of medical procedures -- reducing the cost of care.
"Our growth confirms that health information exchange has gained traction and validates the success Medicity has had over the past 10 years in establishing the most extensive footprint of connected health care providers in the nation," Dover said. "Medicity's technology lays that HIE foundation, which is essential to the success of accountable care organizations and other new payment models."
Medicity's 43 contracts include solutions for HIEs run by private health systems, community exchanges sponsored by third-party health information organizations and direct physician-to-physician exchange through Medicity's iNexx platform.
About Medicity
Medicity, the industry standard for health information exchange (HIE), is the leading innovator and largest provider of HIE technology -- with more than 800 hospitals and 250,000 physicians in its connected ecosystem. Medicity's solutions empower hospitals, physicians and HIEs with secure access to and exchange of health information -- improving the quality and efficiency of patient care locally, regionally and nationally. For more information, please visit www.medicity.com or follow us at twitter.com/Medicity.
Add to Digg Bookmark with del.icio.us Add to Newsvine
CONTACT:
Janet Cabibbo
Amendola Communications for Medicity Inc.
480-664-8412 ext. 15
Email Contact


Copyright @ Marketwire
Page: 1
Related Keywords:
Medicity, Meaningful Use, HIE, health information exchange, electronic health record, ehr, ACO, Brent Dover, Insurance,Health Care,Business Issues,Marketwire, ,IT (Information Technology),Aging,Surgery,Seniors Health,Seniors,Physician,Healthcare,Hospitals,Long-Term Care Facilities,Medical,Computer Science,Business,Other,Medical Professionals,
---