Medical Imaging Software Company Selects Genius Inside to Manage International Development Projects
Mach 7 Uses Genius Project to Coordinate Quality Control, Regulatory Compliance Between Development Teams in U.S. and India
(November 15, 2011)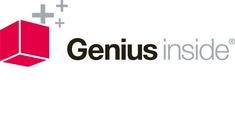 MONTREAL and GENEVA -- (Marketwire) -- 11/16/11 -- International medical imaging software company Mach 7 has chosen Genius Inside's Web-based Genius Project On-Demand project portfolio management (PPM) solution to manage product development, quality control and regulatory compliance between teams in the U.S. and the Pacific Rim.
Mach 7 selected Genius Project On-Demand because it consolidates all vital functions -- time accounting, approvals, scheduling -- in a single SaaS (software as a service) product that provides full PPM functionality without adding to internal IT overhead. As Mach 7 expands around the world, it can extend its Genius Project On-Demand implementation without incurring IT infrastructure costs. In addition to managing quality control and compliance during software development, Genius Project On-Demand also enables Mach 7 to track the time and resources spent on different phases of development to gain a more detailed view of project costs. Prior to Genius Project, Mach 7 used a combination of Microsoft Word, Excel and Project documents to manage projects, but realized it needed a dedicated PPM solution as it grew. Now, Mach 7 creates workflows in Genius Project On-Demand that route work to all necessary parties for sign-offs to ensure they meet quality and regulatory standards.
"As we became more global, we needed a solution that could meet all of our process and quality control needs. In the U.S. alone, following FDA quality procedures is a requirement of the business. Similarly, countries around the globe have their own unique procedures that must be met prior to releasing and selling the product," said Mach 7 Vice President of Research & Development Eric Rice. "We needed project management capabilities, particularly the ability for people to sign off at different milestones in the process. We also needed document management controls to monitor, for example, who can upload documents to the systems, the approval process, and who should be assigned as reviewers and approvers to apply historical tracking tools."
Mach 7's Keystone Suite provides an Enterprise Imaging Platform that enables facilities to own, share and provide access to medical imaging data across traditional departmental and site boundaries. The company's customers range from imaging centers to large academic medical centers and Integrated Delivery Networks (IDN) across the globe.
Genius Inside's Genius Project family of project management software enables organizations to manage and prioritize product ideas; ensure that the best resources are working on the most promising projects; and facilitate on-time project delivery. Genius Project Enterprise, Genius Project Domino and Genius Project On-Demand support the complete lifecycle of new product development projects by supporting dispersed project teams through its powerful web-based capabilities, configurable dashboards and reports and powerful workflow engine designed to map to an organization's business structure.
"Project management software and the SaaS model are a natural combination for growing businesses in this economic climate," said Christophe Borlat, managing director, sales and marketing at Genius Inside. "Business agility means maintaining close control over project schedules and resources, but it also means not incurring unnecessary capital expenses. Genius Project On-Demand was a good fit for Mach 7 as it expands into new countries that present new regulatory requirements but also new growth opportunities."
About Mach 7 Technologies
Mach 7 Technologies develops vendor-neutral medical imaging solutions for hospitals, clinics and specialty centers. Mach 7 solutions enable healthcare enterprises across the globe to gain greater control and achieve better integration of medical image data across the imaging continuum -- from technologists, to radiologists, cardiologists and specialists, to referring physicians. The result is better patient outcomes. For more information about Burlington, Vermont-based Mach 7, please visit http://www.mach7t.com/home.html.
About Genius Inside
Established in 1997, Genius Inside develops project management software that improves project selection, planning, staffing, execution and tracking. More than 60,000 users at 600 customers across the globe use Genius Inside's proven Web- and IBM Lotus Notes-based solutions. They are supported by European and North American offices and a global reseller network.
To learn more about Genius Inside, visit:
On the Web: www.geniusinside.com
PM box Project Management Blog: http://pmbox.geniusinside.com/
On Twitter: http://www.twitter.com/geniusproject
Add to Digg Bookmark with del.icio.us Add to Newsvine
Contact:
Darby Johnson
Beaupre
djohnson@beaupre.com
(603) 559-5809
www.beaupre.com

Irene Penrose
Genius Inside
ipenrose@geniusinside.com
+41 (0)21 310 70 00
www.geniusinside.com


Copyright @ Marketwire
Page: 1
Related Keywords:
project management, SaaS, Genius Inside, Lotus Notes, Domino , USA, India, Marketwire, , healthcare, medical technologists, Surgery, Medical, Computer Science, Business, india, Family, Technologists,
---