MediaBeacon Ships Next Generation R3volution Digital Asset Manager; R3Search: New Tightly Coupled Organic Enterprise Search, Portal, and Cloud Options
Major Upgrade Brings Fluid Usability, User Acceptance, and a Fully Configurable User Experience That Raises What Should Be Expected From Enterprise Digital Asset Management
(April 20, 2010)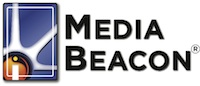 MINNEAPOLIS, MN -- (Marketwire) -- 04/20/10 -- MediaBeacon, Inc., a leading provider of rich media solutions, today announced the general availability of MediaBeacon R3volution Digital Asset Manager (DAM) version 3.0, an upgrade to the market-leading media management platform. This new release boasts a widget-based user experience that allows organizations to boost user satisfaction via highly interactive, flexible and targeted interfaces. The direction MediaBeacon has taken has garnered accolades like the 2010 Frost and Sullivan Media Technology Award and being invited and highlighted at the Google I/O conference.
Through a survey completed in February 2010 by CMS Wire, two of the biggest challenges in making a DAM project successful are usability (22%) and user adoption (19%). These are exactly the two main underlying principles behind MediaBeacon 3.0.
As the market is leaning towards browser-based plug-ins like Adobe Flash or Microsoft Silverlight, MediaBeacon adopted the browser technology Google Web Toolkit (GWT) to utilize open standards that are supported in every browser. Add to this the ability to lay out the look-and-feel with a configurable widget-based paradigm; it gives organizations the unprecedented ability to create user experience that is effective, powerful and targeted to the individual user's needs.
MediaBeacon R3volution DAM 3.0 - Next Generation Web and Desktop Integration
To enable organizations and their users, MediaBeacon R3volution DAM delivers all the capabilities to make people think the system is a desktop application -- but running in a browser. "An enabling web experience should not require plug-ins. Capabilities like drag-and-drop require plug-ins with other vendors because the metadata is not strongly attached with the assets themselves," states Jason Bright, Founder/CTO of MediaBeacon. "With MediaBeacon, the ability to drag-and-drop within the application and into your desktop brings significant efficiencies to everyone involved."
Examples include:
Seamless desktop drag-and-drop integration. The ability to drag-and-drop an asset into a desktop tool. Image editing with Photoshop, collateral layout with InDesign™, or video editing in Final Cut Pro™.
Desktop-experience in the browser. Drag-and-drop one or more assets within the solution to modify metadata, enable workflow events, convert-and-download and to re-arrange within a directory or taxonomy, mouse right-click to gain quick access to functions, type ahead in fields and mouse-over a video thumbnail for playback are just a few of the rich user experiences that are enabled in the browser.
MediaBeacon R3Search - Content Analytics for media
Through a recent AIIM survey, over 90% of the respondents stated that they would find value in "using faceted search across multiple metadata tags" to search their rich media across an enterprise. MediaBeacon R3search makes this a reality. Without laborious configuration, MediaBeacon R3Search organically discovers the structure and relationships within all the metadata and other asset attributes, interfaces seamlessly with its built-in or an external enterprise search engine, and plugs right into the user interface as a new widget.
"MediaBeacon R3Search is one of the few enterprise search engine interfaces organically integrated into an enterprise-grade DAM system," states Mukul Krishna, Global Director, Digital Media with Frost and Sullivan. The solution is the first media-enabled analytics engine of its kind that allows users to instantly discover relationships between assets with zero configuration.
MediaBeacon Distribution Portal - Enabling the media supply chain
Media is meant to be shared. With the new MediaBeacon Distribution Portal, it is now possible to quickly mashup targeted interfaces for employees, project teams, vendors, partners, media, and customers. The portal is tightly coupled with MediaBeacon R3volution DAM allowing a simple process to publish assets into the portal. Role-based security effectively controls what content and functions are available to specific user bases.
MediaBeacon Cloud - Cloud computing for media enablement
Global enterprises are looking more than ever to cloud computing as an option to begin the implementation process, meet their time-to-market objectives and be less concerned with data center overhead. It's understandable that "Cloud computing is expected to grow by over 30% annual growth rate through 2016," as stated by Mr. Krishna.
Available immediately is the ability to enable MediaBeacon's product line in the cloud. Organizations can provision all or parts of the portfolio in the cloud. A 'hybrid model' has the ability to run the technology where it makes business sense. If the time comes, organizations can decide to 'insource' the technology with ease. "This new cloud offering gives organizations the option to make content available to more users with fast implementation time, which improves ROI," states Tom Rieger, Vice President Marketing for MediaBeacon.
"MediaBeacon has arguably got one of the more impressive products out in the market today which includes intuitive search, a widget based dashboard interface and native video transcoding capability," states Mukul Krishna from Frost and Sullivan.
Join us
A set of 17 scheduled live webcasts, white papers, industry briefs, customer references and additional activities can be found at www.mediabeacon.com. MediaBeacon will also be attending and highlighted on the main stage at the Google I/O event May 19-20, and sponsoring and speaking at the upcoming Henry Stewart New York event on May 20-21.
MediaBeacon R3volution DAM 3, MediaBeacon R3Search, MediaBeacon Distribution Portal and MediaBeacon Cloud are available now.
About MediaBeacon
MediaBeacon, Inc. is the leading provider of Digital Asset Management, organic enterprise search and secure role-based media distribution portals. With some of the largest DAM deployments in the industry and hundreds of global enterprise customers, MediaBeacon is a proven leader in the industry. For more information, visit http://www.MediaBeacon.com
Add to Digg Bookmark with del.icio.us Add to Newsvine
Contact: Tom Rieger, [email protected], 612-317-0737


Copyright @ Marketwire
Page: 1
Related Keywords:
Mediabeacon, Digital Asset Management, ECM, Content Analytics, Jason Bright,Business,Flash,Marketing,Standards/Initiatives,Graphics/Design,Interactive/Multimedia,Marketwire, Inc.,Apple Final Cut Pro,Adobe Flash,Internet Technology,Business,Outdoor Sports,Other,
---