Media Alert: Whitepaper From Stratus Technologies Addresses Strategies Public Safety Organizations Can Use to Improve Availability of Mission-Critical Applications
Research Highlights the Critical Importance of Uptime Assurance and the Negative Effects of IT Downtime
(April 03, 2012)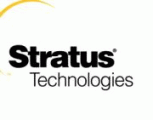 MAYNARD, MA -- (Marketwire) -- 04/03/12 -- Every day call takers, dispatchers and first responders rely on applications and information controlled by computer servers to keep their communications center and public safety answering points (PSAP) up and running. The failure of a computer system negatively impacts their ability to capture and communicate vital information to first responders, who need to know crucial information about the emergency site.
To address this problem, Stratus Technologies has introduced a white paper that offers different strategies to improve the availability of mission-critical applications and minimize the possibility of disruptions caused by server failure. This provides 911 call takers, dispatchers and first responders with strategies for safeguarding mission-critical applications they depend on to do their job.
What: A white paper titled, "Protecting PSAP Applications from Downtime"
Where: To view the full paper, click here: http://bit.ly/HO9GEL.
Why: This white paper will educate readers about the following topics:
All PSAPs are not alike: There's no such thing as a one-size-fits-all. Each PSAP has different needs and when choosing a computer aided dispatch, PSAPs have a variety of options and needs.
Understanding the nines: Learn about the percentage of uptime that can be expected from a server environment. Every PSAP should be satisfied with nothing less than 99.999% availability for all mission-critical applications.
Server sprawl and failover clusters: A large PSAP is likely to have a data center with racks of servers. Each is dedicated to supporting one application. If one server fails, another picks up -- with minimal downtime.
Virtualization: What is virtualization and why is it important? Not only is virtualization becoming increasingly prevalent in data centers and for hosting web-based services, it also saves money and is easy to administer.
Uptime assurance: Hundreds of PSAPs are choosing to not simply react to hardware and operating system failures, but to detect and prevent failures from happening in the first place. By doing this, they achieve 99.999 percent availability or higher.
Contacts:
Ken Donoghue
Stratus Technologies
978-461-7269
ken.donoghue@stratus.com
www.stratus.com

Ben Haber
Racepoint Group
781-487-4641
stratus@racepointgroup.com


Copyright @ Marketwire
Page: 1
Related Keywords:
stratus technologies, mission critical applications, public safety organizations, IT downtime, Applications, Business Issues, Hardware, Marketwire, ,
---