Media Alert: Stratus Technologies and ARC Advisory Group Help IT Pros Understand the Importance of Uptime for Mission-Critical Manufacturing Applications
Free Live Webinar Explores How Application Downtime Affects Productivity for Manufacturing Enterprises
(March 20, 2012)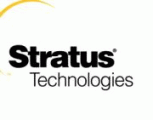 MAYNARD, MA -- (Marketwire) -- 03/20/12 -- Stratus Technologies is hosting an educational webinar with ARC Advisory Group on March 28, 2012, about the importance of uptime assurance solutions for manufacturing enterprises. During the webinar ARC's Principal Analyst, John Blanchard, will identify critical manufacturing trends that are driving the importance of uptime, including increased deployment of mission-critical manufacturing applications like MES and SCADA, the consolidation of automation and information infrastructure, the use of fault-tolerant virtualization and the expansion to 24x7 operations.
During the webinar, titled "Application downtime, your productivity killer," attendees will learn the top trends in plant application adoption and their root causes, in addition to the financial impact associated with downtime and data loss. Blanchard will also explain how to determine an organization's uptime assurance requirements and give listeners the tools to evaluate uptime solutions based on their total cost of ownership.
To pre-register for the webinar, visit http://bit.ly/zlF39K.
About the webinar
What: "Application downtime, your productivity killer" -- learn about the cost and implications of downtime for manufacturing enterprises.
When: Wednesday, March 28, 2012; 2:00 p.m. - 3:00 p.m. ET
Who: Presenter: John Blanchard, principal analyst at ARC Advisory Group: John is part of the manufacturing automation consulting group at ARC covering the food & beverage, life sciences, fine chemicals and CPG industries. He concentrates on batch process automation, governmental regulations such as US FDA 21 CFR Part 11, industry automation requirements and evolving issues and technologies affecting these industries. John has over 25 years of experience as both a user and a supplier in the food, beverage and pharmaceutical industries as a manufacturing engineer, project engineer, project manager, industry marketing manager and automation consultant.
Links & More Information:
© 2011 Stratus Technologies Bermuda Ltd. All rights reserved.
Stratus and ftServer are registered trademarks of Stratus Technologies Bermuda Ltd. The Stratus Technologies logo and ActiveService are trademarks of Stratus Technologies Bermuda Ltd. All other marks are the property of their respective owners.
Contacts:
Ken Donoghue
Stratus Technologies
978-461-7269
ken.donoghue@stratus.com
www.stratus.com

Ben Haber
Racepoint Group
781-487-4641
stratus@racepointgroup.com


Copyright @ Marketwire
Page: 1
Related Keywords:
Stratus Technologies, ARC Advisory Group, Fault Tolerant, Virtualization, application downtime, Marketwire, , Financial, Medical, Engineering, Other,
---