Media Advisory: Kaijuland Previews Its Game at DEMO Fall 2011
(September 19, 2011)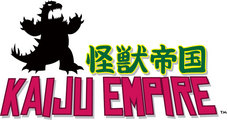 LOS ANGELES, CA -- (Marketwire) -- 09/19/11 --

Who: Bill Janczewski, CEO and founder of Kaijuland
Where: DEMO Fall 2011 at Hyatt Regency, Silicon Valley
What: Kaijuland (http://www.kaijuland.com) is a social game for mobile and desktop platforms; having won the judge's and audience award at VentureBeat's GamesBeat, Kaijuland was invited to demonstrate at DEMO, the leading technology conference. At DEMO Fall 2011, Kaijuland will be previewing its game and providing preview passes to attendees at the conference.
Background information:
Kaijuland is based on the kaiju genre of Japanese "strange beast" films and manga with fully developed story and characters; in Kaijuland, players pick their favorite monster, raise him or her from an egg, and then go on to smash and destroy cities with abandon. Starting on the Facebook and Google+ platforms, Kaijuland will also be available on mobile platforms and consoles.
The Kaijuland team is led by Bill Janczewski, a 20-year veteran entrepreneur, producer, game designer, and creative consultant for emerging 360 degrees media platforms. Janczewski has developed digital and entertainment properties for The Walt Disney Company, MTV Networks, the BBC, 20th Century Fox, Mattel, Sesame Workshop, and Nickelodeon.
Kaijuland will begin inviting DEMO attendees and other kaiju fans to preview the game; with a full launch for Q42011, Kaijuland brings the casual gaming experience to the mobile environment (initially iPhone OS and Android), the desktop with Facebook and Google+ games, and expanded to the console with licensing agreements.
To follow along and request a preview invitation, please visit us at http://www.kaijuempire.com and friend and follow us on Facebook at http://www.facebook.com/kaijuland, and Twitter at @kaijuempire.
About Kaijuland
Kaijuland is a branded digital entertainment studio headquartered in Los Angeles, the heart of entertainment. Kaijuland is a new take on the casual gaming studio, launching international games for the mobile, desktop and console and taking the experience into the offline world with licensing and more for a full, complete integration into entertainment for an international audience.
About DEMO
Produced by the IDG Enterprise events group, the worldwide DEMO conferences focus on emerging technologies and new product innovations, which are hand selected from across the spectrum of the technology marketplace. The DEMO conferences have earned their reputation for consistently identifying cutting-edge technologies and helping entrepreneurs secure venture funding and establish critical business. For more information on the DEMO conferences, visit http://www.demo.com/.
Add to Digg Bookmark with del.icio.us Add to Newsvine
Media Contacts:
Tracy Crossley
Email Contact
818.279.1735

Jeremy Pepper
Email Contact
415.449.0669


Copyright @ Marketwire
Page: 1
Related Keywords:
Kaiju Empire, Marketwire, Apple Computer, Business, Entertainment, Other,
---