Media Advisory: Coming to the Big Screen at Participating Cineplex Entertainment Theatres This February
(January 26, 2012)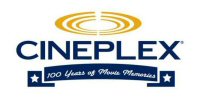 TORONTO, ONTARIO -- (Marketwire) -- 01/26/12 -- Cineplex Entertainment (TSX:CGX) -
WHAT: Each month, Cineplex Entertainment's Front Row Centre Events offers our guests great entertainment on the big screen. Met Opera, National Theatre, live WWE action, classical music and other exclusive events can be seen at participating Cineplex theatres. Here is your listing of the many great Front Row Centre Events Cineplex has in February.
IN THE SPOTLIGHT THIS MONTH:
Live Event
Kevin Smith: Live From Behind
When: February 2, 2012 at 9:30 p.m. ET, 6:30 p.m. PT
Kevin Smith: Live From Behind is a live, interactive Q&A event, seen ONLY on the big screen! On February 2, 2012, Kevin Smith steps on stage at the Scotiabank Theatre Toronto to host a unique, one night only event. Kevin will answer fan live questions from the audience and via Twitter. Kevin will be joined by Jason Mewes, better known to everyone as 'Jay', to host a live podcast of their popular Jay and Silent Bob Get Old. This event will be broadcast to more than 500 theatres across North America.
Arts
Leonardo Live
When: February 16 and 26, 2012. Showtimes vary by city and theatre.
Experience the historic "Leonardo da Vinci: Painter at the Court of Milan" exhibition captured live from London's National Gallery. This never-before-seen exhibition brings together the largest number of Leonardo's rare surviving paintings ever assembled in one collection. The program will be presented by internationally acclaimed art historians and broadcasters Tim Marlow and Mariella Frostrup. Presented in stunning high-definition.
Classical Music
LA Phil Live: Gustavo Dudamel conducts Mahler 8
When: February 18, 2012 at 5 p.m. ET, 2 p.m. PT
Dudamel leads the Los Angeles Philharmonic, the Simon Bolivar Symphony Orchestra of Venezuela, multiple choirs and soloists in Mahler's 8, "Symphony of a Thousand", the apotheosis of the Romantic symphony. This live performance will feature more than 1,000 musicians on the stage in Caracas, Venezuela, giving audiences a chance to witness Dudamel making music on his home turf.
ADDITIONAL EVENTS:
Opera
Gounod's Faust - The Met: Live in HD 2011-12 Season (encore)
When: February 4, 2012 at 12:55 p.m. ET and February 27, 2012 at 6:30 p.m. local time
With Jonas Kaufmann in the title role, Rene Pape as the devil, and Marina Poplavskaya as Marguerite, Gounod's classic retelling of the Faust legend couldn't be better served. Tony Award??-winning director Des McAnuff updates the story to the first half of the 20th century with a production that won praise in London last season. Montreal-native Yannick Nezet-Seguin conducts on the heels of his Don Carlo success.
Wagner's Gotterdammerung - The Met: Live in HD 2011-12 Season
When: February 11, 2012 at 12 p.m. ET
With its cataclysmic climax, the Met's new Ring cycle, directed by Robert Lepage, comes to its resolution. Deborah Voigt stars as Brunnhilde and Jay Hunter Morris is Siegfried - the star-crossed lovers doomed by fate. Fabio Luisi conducts. The opera is performed in German with English subtitles.
Verdi's Ernani - The Met: Live in HD 2011-12 Season
When: February 25, 2012 at 12:55 p.m. ET
Angela Meade takes center stage in Verdi's thrilling early gem. Marcello Giordani is her mismatched lover, and all-star Verdians Dmitri Hvorostovsky and Ferruccio Furlanetto round out the cast.
Concert
Don't Think - Chemical Brothers concert
When: February 1, 2012 at 7:00 p.m. local time
For nearly two decades, the Chemical Brothers "mind-bending" audiovisual live show has played to packed houses and festivals across the globe but it has never been documented on film. Until now. In 2011, at the iconic Fuji Rock Festival in Japan, the Chemical Brothers played a headline set in front of 50,000 fans which was captured by 21 cameras. Immersing us in the thick of a frenetic crowd, Don't Think captures the synesthetic barrage of sound, film and light and the transforming effect it has on its audience.
Stage and Theatre
Travelling Light - National Theatre Live 2011-12 Season
When: February 9, 2012 at 7 p.m. ET, CT, PT, 8 p.m. MT
A new play by Nicholas Wright, directed by Nicholas Hytner, featuring Antony Sher is a fascinating and funny tribute to the Eastern European immigrants who became major players in Hollywood's golden age.
Cinema Kabuki
When: February 22-23, 2012 in Toronto; February 26, 2012 in Vancouver
Cinema Kabuki, in high-definition can be seen on the big screen exclusively at the Scotiabank Theatre Toronto and Scotiabank Theatre Vancouver and will feature performances of The Zen Substitute, Murder in a Hell of Oil, Heron Maiden and Hokaibo. Visit Cineplex.com/events for showtimes.
Sports
WWE: Elimination Chamber
When: February 19, 2012 at 8 p.m. ET, 5 p.m. PT
Live from the Bradley Center in Milwaukee, Wisconsin, six WWE Superstars will battle in the Elimination Chamber, a diabolical structure that's 16 feet in height and 36 feet in diameter and is made of two miles of chain and 10 tons of steel.
Movies
The Great Digital Film Festival
When: February 3, 2012 through February 9, 2012
The Great Digital Film Festival features classic and popular films shown in a digital format back on the big screen. Movies to be shown include Stand By Me, Jurassic Park, Pulp Fiction, The Big Lebowski and more. A complete list of movies offered as well as showtimes and theatres can be found here: http://www.cineplex.com/Events/DigitalFilmFest/Home.aspx.
To Kill A Mockingbird (1962) - A Classic Film Series Presentation
When: February 15, 2012, 7:00 p.m. and February 19, 2012 at 1:00 p.m. (all times local)
Atticus Finch, a lawyer in the Depression-era South, defends a black man against an undeserved rape charge, and his kids against prejudice.
Cast: Gregory Peck, Brock Peters, Mary Badham
The Muppet Movie (1979) - A Family Favourites Presentation
When: February 18, 2012 at 11:00 a.m. local time
Family Favourites is a new series of family oriented matinees that are offered at a discount price. These movies can be enjoyed for only $2.50! The original Muppet Movie returns! Kermit and his friends trek across America to find success in Hollywood, but a frog-legs merchant is after Kermit. Tickets go on sale February 3rd.
The Land Before Time (1988) - A Family Favourites Presentation
When: February 25, 2012 at 11:00 a.m. local time
Littlefoot, a little bracheosaurus, finds himself lost and on his own while he and his family journey to the lush feeding grounds of the Great Valley. Littlefoot, along with several baby dinosaur pals, must set out across barren, dangerous terrain to reach the Great Valley, encountering perils and adventures along the way. Tickets go on sale February 3rd.
Gaming
Big screen gaming with Xbox 360(TM)
February's featured game: Gears of War 3
Take your game to a whole new level. Participating Cineplex theatres have auditoriums that can be rented to play Xbox 360 on the big screen. Gamers can bring their own games or enjoy our featured game of the month Gears of War 3.
Coming in March: Stratford Shakespeare Festival Twelfth Night, Met Opera, classic movies and more!
WHERE: A complete list of locations for each event can be found at www.cineplex.com/events.
Contacts:
For more information, photos or interviews,
please contact: Cineplex Entertainment
Pat Marshall
Vice President, Communications and Investor Relations
416-323-6648
[email protected]

Cineplex Entertainment
Kyle Moffatt
Communications and Investor Relations
416-323-6728
[email protected]


Copyright @ Marketwire
Page: 1
Related Keywords:
Cineplex Entertainment , Home,Family,Children,Family,Gamers,Communications,Movies & Music,Movies by Genre,Japan,Marketwire, ,Sports,Discount,Film,Music,Games,Game Technology,Entertainment,Sports,Family,Gamers,Other,
---