Massively Parallel Technologies, Inc. Expands Patent Portfolio
With Forty-One Issued or Pending Patents, MPT's Technology Foundation Covers Over 430 Claims to Enable Revolutionary Vision for Application Development, Delivery, and Management for Cloud Environments and Social Enterprise
(April 03, 2012)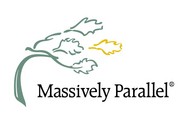 PHOENIX, AZ -- (Marketwire) -- 04/03/12 -- Massively Parallel Technologies, Inc. (MPT) today announced that it has further expanded its international patent portfolio, raising the total number of its issued patents to seven. Including an additional 34 patents that are pending, MPT's intellectual property portfolio covers over 430 claims with direct relevance to core capabilities in modern computing such as parallel processing, data movement, algorithmic transformations, and automated collection and distribution of payments for software. These patents address the growing gaps in application performance and management that stem from the mismatch between how multicore chips and large-scale cloud infrastructures operate and how applications are created and delivered.
"These new patents further strengthen MPT's technology foundation and intellectual property portfolio," said Bobbi Hazard, CEO of MPT. They also provide the basis for MPT's Blue Cheetah application ecosystem strategy, a suite of software products that will revolutionize application development and delivery in cloud computing environments.
U.S. patent #8108512 offers novel hardware techniques for overlapped communication and computation including the provision to double the performance of a bi-directional channel by using both paths in the same direction.
U.S. patent #7958194 covers the ability to maximize the performance of parallel applications by balancing high and low speed processing and communication channels. This is an important consideration for cloud providers and data centers that build and refresh their infrastructure over time, which causes variations in available speeds and capacity.
U.S. patent #7941479 includes the capability to automate the process of breaking up data sets, and distribution and scheduling of computer programs for data-parallel applications.
The company currently holds six patents in the U.S. and one in Japan, each covering a number of claims. In addition, it has twenty-three patents pending in the U.S. and eleven in the rest of the world.
About Massively Parallel Computing - Massively Parallel Technologies (MPT) has conceived of a revolutionary software ecosystem that radically simplifies application development and improves user experience. Cloud computing and multi-core processors offer massive opportunities for performance and efficiency, but they create a significant problem in application creation, collaboration, optimization, rights management, access, and monetization. MPT solves that problem. Visit us at www.massivelyparallel.com
Add to Digg Bookmark with del.icio.us Add to Newsvine
Media/Analyst Contact:
Orion Marketing
Email Contact
650-766-6926


Copyright @ Marketwire
Page: 1
Related Keywords:
Massively Parallel Technologies, Applications, Productivity Applications, Business Issues, Hardware, Cloud Computing, Other Applications, infrastructure, Management, CEO/CFO, USA, Japan, Marketwire, Inc., , Lifestyle,
---