Massive Cloud Computing Company Takeouts, Government Regulation of Social Media and IT Talent Shortage Expected in 2012
OpenStack Visionary and Piston Cloud CEO Offers Predictions for 2012
(December 06, 2011)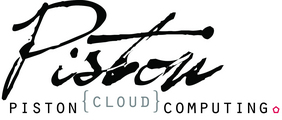 SAN FRANCISCO, CA -- (Marketwire) -- 12/06/11 -- 2011 has been an incredible year for the IT industry with highlights including mainstream adoption of cloud computing, unprecedented social media participation and Big Data growth. But as another momentous year comes to a close, many are left to wonder what 2012 has in store for OpenStack and the larger cloud computing industry.
The following 2012 predictions are offered from Joshua McKenty, CEO and co-founder of Piston Cloud Computing, Inc., the enterprise OpenStack™ company.
2012 Cloud Computing, OpenStack and IT Industry Predictions
1. Cloud Computing Will Begin to Change the World. Something unforeseeable will happen or be accomplished because of cloud computing that could not have happened before -- similar to the way that the internet revolutionized the way we communicate with the world. Beginning with developing nations, non-profits and organizations that lack big budgets and need seamless, accessible and low-cost collaboration, the cloud will bring major advances to the people and organizations that are working on change on a global scale.
2. The Big Data Dilemma Will Move Enterprises from Public to Private Cloud. We will continue to see problematic issues with public cloud bandwidth limitations, which are going to send organizations running back to the safety of private clouds in 2012. The deeper we get into the Big Data problem, the more companies will begin to realize that their original bet on Amazon was not a good idea because it not only takes a month to get their data in, but it also proves to take a month or more to get their data out. To take back control of their data, more enterprises will standardize on private cloud next year.
3. Conflict Brings Emergence of True Cloud Standards. A new cloud computing standards argument will take center stage. The interesting conflict in 2012 will be the arguments around who is really in charge of trust and federated trust. This will play out in how the trust issue relates to billings, chargebacks, shared resources and SLAs.
4. Massive Cloud Computing Company Takeouts. We're going to see three types of cloud industry acquisitions next year. There will be takeouts, which will include the big networking players scooping up the promising young companies to kill off the competition, mop-ups, buying dead companies for the people and talent, and innovation buys, to collect technologies to build a business -- likely technologies that appear on the periphery, such as metering, monitoring and chargebacks.
5. IT Talent Shortage Will Lead to an OpenStack Developer War. We will see half of all OpenStack projects stall in the next six months because of the competition for talent. OpenStack will continue to drive up the prices for Python developers, and it will get harder and harder to find people with the skill set required to build large-scale distributed systems. This will result in an all-out talent war as OpenStack and the ecosystem building up around it continues to grow.
6. Big Brother Regulation of Social Media. Government regulation will inevitably come to social media and networks, leading to regulatory compliance in new channels. There will be a catastrophic privacy violation or other crime that results from social networks because of information available via Twitter, cell phone, text, etc. which will be high profile enough to spark debate in congress and bring about new regulation.
These predictions are only the start to what we'll see next year in cloud computing, OpenStack and the world at large. To track the predictions that didn't make the cut, or were deemed unfit to print, follow http://twitter.com/jmckenty for Piston Cloud CEO Joshua McKenty's 12 predictions for 2012 kicking off on December 8, 2011.
About Piston Cloud
Piston Cloud Computing, Inc. is the enterprise OpenStack™ company. Founded in early 2011 by technical team leads from NASA and Rackspace®, Piston Cloud is built around OpenStack, the fastest-growing, massively scalable cloud operating system. Piston Enterprise OS™ (pentOS™) is the first enterprise OpenStack cloud operating system specifically focused on security and easy operation of private clouds. Piston Cloud is based in San Francisco and funded by Hummer Winblad and True Ventures. Visit Piston Cloud online at http://www.pistoncloud.com.
Media Contact:
Kelly Indrieri
Kulesa Faul for Piston Cloud
+1 (650) 340 1983
Email Contact


Copyright @ Marketwire
Page: 1
Related Keywords:
Josh McKenty, Joshua McKenty, Piston Cloud, 2012 predictions, predictions, OpenStack, NASA, , Internet,Communications,Web,Cell phone,Security,Social Media,Security,Networking,Internet,Business Issues,Cloud Computing,Security,Social Media,service level agreements,Public cloud,Cloud standards,Marketwire, Inc., ,Communications Technology,Internet Technology,Space Science,Business,Internet,Other,
---