Mass Tech Leadership Council Praises Massachusetts Governor's Big Data Initiative
Recent Council Report Predicts Bay State Could Add 50,000 Jobs by 2018
(May 30, 2012)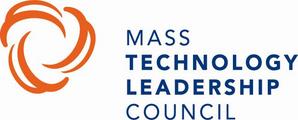 BURLINGTON, MA -- (Marketwire) -- 05/30/12 -- The Mass Technology Leadership Council (MassTLC) today endorsed Governor Deval Patrick's big data initiative -- public-private partnership designed to help the Commonwealth gain a foothold in a sector MassTLC identified earlier this year as having explosive job growth potential.
"Massachusetts has data in its DNA so we're exceptionally well positioned to seize leadership in this area" said Tom Hopcroft, MassTLC's President and CEO. "We've been creating data storage, security, and analytics companies for generations and are now in position to be at the forefront of the big data revolution. The Governor's initiative and leadership could not come at a better time."
A January MassTLC report, entitled Big Data and Analytics: A Major Opportunity for Massachusetts, identified 120 companies in the Boston area currently engaged in big data technologies including a growing number of startups. It also noted that global companies such as EMC, Google, IBM, and Oracle are making significant investments in Massachusetts big data research and development.
The report revealed that Massachusetts big data technology vendors today employ about 12,000 workers, and that local industries such as healthcare, financial services, life sciences, computational biology, consumer products, and on-line media are estimated to employ another 58,000 "data scientists" or data-savvy managers. Growth in both big data technology companies and in other fields using data analytics could add 50,000 additional jobs by 2018, bringing the state total to as many as 120,000, making it one of the state's key economic drivers.
"We're already strong in mobile communications, cloud computing, robotics, and other fast-growing clusters," said Hopcroft. "But the big data jobs projections are staggering -- the sector has the potential to be a real game changer for the region."
Following the launch of its first Big Data Summit in early 2011, MassTLC created the state's first Big Data Cluster -- an active catalyst for the growth and development of the big data and analytics ecosystem in Massachusetts. In just the past four months, MassTLC's Big Data Cluster has brought together over 400 executives for special forums and seminars. The Council also convened an executive Big Data Forecasting Roundtable with C-level executives and investors. MassTLC will be releasing key findings from this Roundtable in the coming weeks.
According to MassTLC's ongoing research, big data will require new technological, analytical and design skills, thus posing an important challenge for the state. In the coming months, MassTLC will conduct additional research to ascertain key opportunities to leverage Massachusetts' cluster of educational institutions to address this potential skills gap. The Council expects to complete its Talent Skills Analysis research this fall.
"This is a huge opportunity for our state to jump ahead of other technology regions by pioneering the educational frameworks for this new opportunity," Hopcroft noted. "MassTLC is making this one of our top priorities as we work to meet our Challenge of creating 100,000 new tech jobs this decade."
About MassTLC
The Mass Technology Leadership Council is the only business association that addresses the critical leadership issues of innovative technology and technology-enabled companies. The organization is dedicated to fostering entrepreneurship and promoting the success of companies that develop and deploy technology across industry sectors. The Mass Technology Leadership Council conducts educational programs, hosts industry events, facilitates networking, sponsors research, advocates in favor of technology policies that promote innovation, entrepreneurship and competition, and recognizes industry-leading companies and people. For further information on the Big Data Cluster and the Big Data Report, contact Sara Fraim, Director of Programs, at [email protected]. For information on membership, contact Amy Black, VP of Membership, at [email protected].
Contact:
Dana Harris
Red Javelin Communications, Inc.
978-440-8392
Email Contact


Copyright @ Marketwire
Page: 1
Related Keywords:
big data initiative, Deval Patrick, MassTLC, Storage, Security, Networking, Internet, Business Issues, Cloud Computing, Services, Misc, Security, Security, Prosumer/Consumer, Business, Storage, Cloud, Marketwire, Financial, Biology, Engineering, Genetics, Business, Other,
---