Marval O'Farrell & Mairal Selects Persistent Systems for Enterprise Google Search Appliance Solution
Increases Efficiency by 40% Through Unified, Integrated and Secure Search
(May 22, 2012)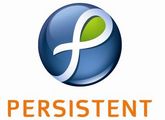 SANTA CLARA, CA -- (Marketwire) -- 05/22/12 -- Persistent Systems (BOMBAY: PERSISTENT) (NSE: PERSISTENT), the leader in outsourced software product development (OPD) services, today announced that Marval O'Farrell & Mairal, Argentina's largest institutional law firm, has selected Persistent Systems to help them achieve unified, integrated and secure search across their 300+ employee enterprise. Using the Google Search Appliance (GSA) OpenText eDocs connector from Persistent Systems, an off-the-shelf integration solution that enables GSA to index and retrieve native documents from eDocs Document Management System (DMS), Marval O'Farrell & Mairal now has a unified enterprise search experience.
Marval O'Farrell & Mairal's broad client base includes domestic and foreign commercial and investment banks, as well as a wide variety of domestic and foreign companies, including numerous Fortune 500 companies in the public sector, the Argentine government and the Argentine Central Bank, international organizations such as the World Bank, the International Finance Corporation (IFC) and the Inter-American Development Bank.
Persistent's GSA eDocs Connector enables:
Searches of all content including library, folder, document and versions within eDocs DMS
Keyword and attribute based metadata searches along with authorized searches
Index refresh over changing content: addition/deletion and updates to entities within eDocs DMS
Opening of eDocs search results directly within DMS client
"We've been using the OpenText eDocs DMS to manage all our business information documents and records," said Emilio Feliu, CIO, Marval O'Farrell & Mairal. "As a leading law firm, security of data and timely access to information is critical to our business. It's our company policy to invest in leading-edge information technology and selecting Persistent Systems for its expertise in providing GSA connectors was definitely the right choice in helping us with deploying GSA as our enterprise search platform. The eDocs Connector works great and provides us with timely access to information without us having to worry about information security."
"Persistent Systems is delighted to have worked in lock-step with Marval O'Farrell & Mairal, helping them achieve greater flexibility, efficiency and peace of mind," said Nitin Kulkarni, Chief Operating Officer, Persistent Systems. "With large volumes of data being created and stored, it was a top business priority for Marval O'Farrell & Mairal to be able to leverage the business benefits of GSA while being able to retrieve confidential information in a protected and efficient manner. Our GSA eDocs Connector enabled exactly that -- safe, intelligent and integrated searches at a click of a button."
Persistent Systems, a Google Enterprise Professional Program partner since 2005, provides a set of connectors that extend GSA search capabilities to a diverse set of third party enterprise content management (ECM) systems and business applications. Using Persistent's licensed GSA connectors, the company has been helping enterprises around the world increase the efficiency of search deployments. With vast expertise in deployment and configuration of GSA, integration with ECMs and access control systems including front end customization and one box implementation, Persistent has delivered over 175 connectors to 75+ diverse data sources. Persistent has delivered over 500 connector releases and possesses IP for more than 30 ready-to-deploy connectors. The Company provides integration expertise across different technology verticals such as enterprise search, enterprise collaboration, social media, identity management, BI & ETL, email & messaging, PLM & CAD, and Cloud.
About Persistent Systems:
Established in 1990, Persistent Systems (BOMBAY: PERSISTENT) (NSE: PERSISTENT) is a global company specializing in software product development services. For more than two decades, Persistent has been an innovation partner for the world's largest technology brands, leading enterprises and pioneering start-ups. With a global team of 6,600+ employees, Persistent has 350+ customers spread across North America, Europe, and Asia. Today, Persistent focuses on developing best-in-class solutions in four key next-generation technology areas: Cloud Computing, Mobility, BI & Analytics, Collaboration across technology, telecommunications, life sciences, consumer packaged goods, banking & financial services and healthcare verticals. For more information, please visit: www.persistentsys.com.
Forward-looking and Cautionary Statements: For risks and uncertainties relating to forward-looking statements, please visit: www.persistentsys.com/Portals/0/forward_looking_cautionary_statement.shtml
Media Contacts:

Rashmi Joshi
Persistent Systems Ltd.
Tel: +91 830 833 9400
Email: Email Contact

Ilona Mohacsi
PenVine for Persistent Systems
Tel: +1 631 764 3729
Email: Email Contact


Copyright @ Marketwire
Page: 1
Related Keywords:
Persistent Systems, Google Search Appliance, Open Text eDocs Connector, Enterprise Content Management, Internet, Internet search, Digital Media Software, Web, Search, Applications, Security, Google, EMail, Social Media, Applications, Finance, Document Management, Security, Internet, Business Issues, Cloud Computing, Security, Social Media, Search, Internet Server Applications, Search Engines, E-mail, Search Servers, Law & Regulations, Management, Finance/Accounting, CTO/CIO, Finance/Accounting, CAD, Prosumer/Consumer, Business, Law, CAD/CAM/CAE, email, Cloud, Marketwire, , IT (Information Technology), Financial, Computer Science, Business, Email,
---