Marin Software and RevTrax(R) Partner to Connect Paid Search to In-Store Sales
Partnership Gives Marketers the Ability to Combine Online Paid Search Campaigns With Offline Performance and ROI Data
(June 28, 2012)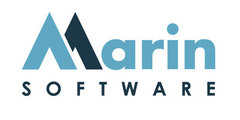 NEW YORK, NY and SAN FRANCISCO, CA -- (Marketwire) -- 06/28/12 -- RevTrax®, the leading technology platform for digital promotions that drive in-store sales, and Marin Software, provider of the leading digital ad management platform for advertisers and agencies, today announced a partnership. Through the partnership, Marin Software advertiser and agency clients will now have the ability, via the RevTrax platform, to connect paid search promotions and analytics to transactions at physical stores, adding a new dimension of offline performance data to existing online paid search campaigns.
For the average multi-channel retailer, more than 90 percent of sales still take place in a brick and mortar store. Although marketers have long relied on paid search to drive online sales, they are now beginning to evaluate the search channel as a driver of offline or in-store sales. According to a recent RevTrax study, for every $1 of ecommerce revenue generated from paid search, marketers can expect to see approximately another $6 of in-store revenue. This finding indicates that if multichannel merchants do not factor in-store sales into the paid search ROI calculation, they may be undervaluing the channel by as much as 85 percent.
"Working with Marin Software and RevTrax allows us to take advantage of custom data integration opportunities for our clients and further enhance our reporting and optimization capabilities," said Adam Ernest, search marketing operations manager at MediaWhiz. "The partnership provides us with deep cross-channel optimization insight that drives game changing management of the entire digital media ecosystem."
RevTrax gives marketers the ability to link paid search promotions to a printable or mobile landing page displaying a coupon with a unique barcode or promo code. Redeemable at an in-store, offline location, the redeemed coupon and associated in-store purchases can then be tracked back to the specific search activity that drove engagement. Combined with Marin Software's paid search bid management and optimization capabilities, advertisers and agencies now have the ability to manage their paid search promotions, with both online and offline data, in one place, augmenting traditional online performance metrics with detailed store by store ROI data.
"As the provider of the world's leading online ad management platform for search, social, display and mobile marketing, Marin Software has a long track record of helping advertisers and agencies optimize their marketing programs," said Matt Lawson, Vice President of Marketing and Partnerships at Marin Software. "Our partnership with RevTrax ensures advertisers that are executing paid search campaigns to drive both online and offline conversions can do so efficiently, at scale, and with a comprehensive set of tools for measuring both online and in-store performance."
"Our customers, which include major national retail, CPG, restaurant chains and other companies, have long embraced paid search as a driver of in-store sales," said Jonathan Treiber, co-founder and CEO, RevTrax. "Today's partnership with Marin Software opens the door for myriad national advertisers and agencies to unlock the cross-channel revenue-driving power of paid search while taking advantage of a joint set of tools to manage bid optimization, analyze store-by-store performance and tailor campaigns based on performance data. We look forward to working with Marin Software to help advertisers and agencies drive in-store sales with the paid search channel."
About Marin Software:
Marin Software provides the leading digital ad management platform, with over 1,500 brands managing more than $3.5 billion in annualized ad investments on Marin. Offering an integrated platform for search, social, display, and mobile marketing, Marin helps advertisers and agencies improve financial performance, save time, and make better decisions. Headquartered in San Francisco, with offices worldwide, Marin's technology powers marketing campaigns in more than 160 countries. For more information, please visit: http://www.marinsoftware.com.
About RevTrax®
RevTrax® empowers marketers to track the effectiveness of digital media on offline transactions. The RevTrax platform offers clients an unmatched ability to securely deliver, track and optimize promotions across email, paid search, display, rich media, mobile and other digital media. Founded in 2006, RevTrax is headquartered in New York City. Visit RevTrax online at www.revtrax.com or call 1-866-996-TRAX(8729).
All trademarks are the exclusive property of their respective owners.
©RevTrax 2012 All rights reserved.
Add to Digg Bookmark with del.icio.us Add to Newsvine
Media Contacts:

Nate Hermes
HermesPR
212-365-0908
Email Contact

Kari Moe Straley
Linked Communications
415-215-6423
Email Contact


Copyright @ Marketwire
Page: 1
Related Keywords:
PPC, SEM, RevTrax, Marin Software, Online Ads, paid search, search marketing, coupon, online coupon, Marketwire, Financial, Email, Other,
---