Marin Software Finds the UK Leads the Way in European Mobile Search
Report Finds 15.1% of Paid Search Clicks Coming From Mobile Devices
(March 26, 2012)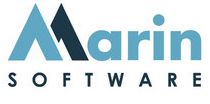 LONDON -- (Marketwire) -- 03/26/12 -- Marin Software, provider of the leading online advertising management platform for advertisers and agencies, has today revealed that the UK is one of the global frontrunners in mobile search with 15.1% of paid search clicks in December coming from mobile devices -- leaving them second only to Japan and Australia. However, the Eurozone showed strong growth in 2011, with share of mobile paid search clicks growing 177% from 2.1% in January 2011 to 5.8%% in December 2011.
The report -- 'The State of European Mobile Search Advertising 2012' -- reveals UK mobile search went from strength to strength in 2011 -- with search's share of paid clicks from mobile increasing by 180% from January to December 2011. It also shows advertisers have started to acknowledge the vast growth in smartphone and tablet adoption, after the share of search budget for mobile grew by 191% (from 3.2% to 9.3%) throughout 2011. However, the percentage share of mobile clicks is still higher than spend at 15.1%, so there is room for budgets to increase further.
Further encouragement was found for advertisers in mobile search as Cost-per-Clicks (CPCs) on mobiles and tablets were found to be significantly lower than those on desktops. The report also highlighted that conversion rates on tablets are comparable to desktop computers at 4% against 4.7%, with cost per conversion 14% lower on tablets than desktops, once again presenting favorable conditions for advertisers.
Further fast facts from the report include:
In 2011, paid search clicks from mobile devices in the UK increased 180% in 2011 from January to December.
Analysis of click-through rates show consumers are more likely to engage with paid search adverts on smartphones and tablets as opposed to desktop computers. Paid search click-through rates on smartphones are 54% higher than they are on desktops, while click-through rates on tablets are 68% higher.
The cost-per-click on smartphones and tablets is much lower than on desktop computers. In fact, the average cost-per-click on a smartphone is roughly half that of a corresponding desktop click, while a tablet cost-per-click is just more than two-thirds the cost of a desktop click.
In the UK, tablets have a lower cost-per-conversion than computers and smartphones.
Marin Software's report, "The State of European Mobile Search Advertising 2012," outlines the key trends, projections and optimisation strategies for advertisers seeking to get the most from their mobile paid-search campaigns over the coming year. The full report can be downloaded at: http://www.marinsoftware.co.uk/resources/whitepapers/2012-mobile-advertising-report
"Mobile cuts across all online marketing channels, whether search, display, or social," comments Ed Stevenson, Managing Director, Global Agencies and International at Marin Software. "Much like the desktop market, however, search represents the largest destination for mobile ad budgets. The combination of explosive user adoption of mobile devices, coupled with favourable performance characteristics for ads, makes mobile search an increasingly critical growth opportunity for both advertisers and Google. As consumers shift their media consumption to mobile devices, advertisers need to seriously consider how to adapt their marketing strategies to capitalize."
Resources:
Marin Software
Follow Marin Software on Twitter
About Marin Software:
Marin Software is a leading provider of online advertising management solutions, offering an integrated platform for managing search, display, and social marketing. The company provides solutions for advertisers and agencies of all sizes, enabling them to improve financial performance, save time, and make better decisions. Marin Enterprise, the company's flagship product, addresses the needs of online marketers spending at least £50,000 per month on biddable media. Marin Professional delivers the same power and ease-of-use as Marin Enterprise, through an application designed for marketers spending less than £50,000 per month on paid search. Headquartered in San Francisco, with offices worldwide, Marin's technology powers marketing campaigns for over 1500 customers managing more than $3.5 billion of annualised ad spend in more than 160 countries. Leading advertisers and agencies using the Marin Software platform include iProspect, Bigmouthmedia, Neo@Ogilvy, Razorfish, Easyjet, Hotels.com, Betfair and Spartoo.com. For more information, please visit: http://www.marinsoftware.co.uk
Image Available: http://www2.marketwire.com/mw/frame_mw?attachid=1928131
Image Available: http://www2.marketwire.com/mw/frame_mw?attachid=1928134

Media Contact:
Sarah Musselbrook/Dan Wilson
Brands2Life
020 7592 1200
Email Contact


Copyright @ Marketwire
Page: 1
Related Keywords:
mobile, mobile adverstising, paid search, search marketing, sem, ppc, google, Computers/Peripherals, Displays, Tablets, Digital Media Software, Communications, Web, Smart Phone, Search, Google, Sales, Advertising, Marketing, Sales & Marketing, Computer Technology, Internet, Mobile Devices, Smartphone, Search, Search Engines, Management, Computers/Peripherals, Display, Input/Output, Japan, Australia, Marketwire, , Financial,
---