Major Update for WANdisco's Enterprise Subversion Product
Subversion MultiSite 4.1 Brings Full Support for HTTPv2 and Revamped LDAP Support to the World's Largest Subversion Implementations
(March 29, 2012)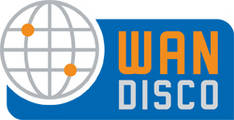 SAN RAMON, CA -- (Marketwire) -- 03/29/12 -- WANdisco, a leading provider of Apache Subversion-based software and services for the Enterprise, and a major corporate sponsor of the Subversion project, has announced an update to Subversion MultiSite, the company's unique Subversion replication, mirroring and clustering solution for the Enterprise. Subversion MultiSite combines WANdisco's replication technology and intelligent load-balancing software to ensure that a central Subversion server is no longer a single point of failure or performance bottleneck. Subversion MultiSite delivers optimum performance, scalability and availability, with built-in continuous hot backup, immediate failover and automatic recovery.
Subversion MultiSite 4.1 marks a major update for the product. Among the new features is the ability to create teams and assign team leaders who can manage the users and resources allocated to their particular team. The LDAP support has also been completely overhauled, bringing a host of improvements such as new functionality for the LDAP authorities' assignment screens, and a dedicated log for all access control activity. Other key updates include:
Full support for HTTPv2, bringing many performance enhancements.
Support for pre-commit, pre-lock and pre-unlock hooks, which can be assigned on a per-repository basis and configured straight from the admin console.
An enhanced "Emergency Reconfiguration" procedure that allows any node to be permanently dropped from the replication group, making it far easier to recover from the loss of a node.
Support for multiple admin accounts.
Improved LDAP and SSL integration.
Seamless integration with Subversion Access Control 4.1.
For more information on what's new and noteworthy in this update, see the Release Notes http://docs.wandisco.com/svn/ms/v4.1/release.html.
Availability:
Subversion MultiSite 4.1 is available now. A free evaluation download is available at: http://www.wandisco.com/wandisco-subversion-request. For pricing and sales information, please contact your WANdisco sales representative at +1-866-846-0404.
A Forrester report on The Total Economic Impact of Subversion MultiSite is also available. The report looks at the financial impact of WANdisco's Subversion MultiSite product on a Global Fortune 500 US-based manufacturer of electronic components, and found that the company saw a 380% ROI over three years. A one-page summary of the report is also available.
The Complete Solution Stack from WANdisco
Subversion MultiSite 4.1 can be implemented standalone or in combination with Subversion Access Control 4.1 for distributed development teams. Subversion Access Control provides full authorization, authentication, access control and audit capabilities that go well beyond what Apache Subversion provides on its own.
About WANdisco
WANdisco is a leading provider of Apache Subversion-based software and services for the enterprise. The company's products include: uberSVN - the new open ALM platform for Subversion, Subversion MultiSite, Subversion Access Control and Subversion Clustering. Fortune Global 1000 companies such as AT&T, Intel, Honda, Nokia, Juniper Networks and Motorola rely on WANdisco's Subversion solutions for enterprise-class performance, scalability and 24-by-7 availability. A recent Forrester Total Economic Impact (TEI) study of WANdisco's Subversion MultiSite revealed a 380% return on investment with a four-month payback period. Subversion is recognized by Forrester as the sole leader in the Standalone Software Configuration Management (SCM) category. For more information, please visit us at: www.wandisco.com.
About Subversion
Apache Subversion (SVN) is a version control system initiated in 2000. It is used to maintain current and historical versions of files such as source code, web pages, and documentation. Its goal is to be a mostly-compatible successor to the widely used Concurrent Versions System (CVS). In a 2007 report by Forrester Research, Subversion was recognized as the sole leader in the Standalone Software Configuration Management (SCM) category and a strong performer in the Software Configuration and Change Management (SCCM) category. Subversion is released under the Apache License, making it free software. For more information, please visit: http://subversion.apache.org.
Subversion and the Subversion logo are trademarks of the Apache Software Foundation.
All product and company names herein may be trademarks of their registered owners.
Contact:
Jessica Thornsby
Email Contact
Phone: USA: +1 925 380 1728
UK: +44 (0)114 3039985


Copyright @ Marketwire
Page: 1
Related Keywords:
Subversion, MultiSite, WANdisco, apache, asf, svn, version control, security, enterprise, Marketwire, , Financial, Internet Technology, Other,
---