Mail.Ru Group Co-Founder Creates New Investment Company Focused on Robotics
Dmitry Grishin, One of Russia's Most Successful Young Entrepreneurs, to Invest $25M in Personal Robotics Startups
(June 15, 2012)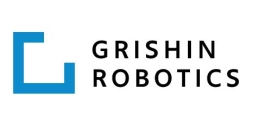 NEW YORK, NY -- (Marketwire) -- 06/15/12 -- Grishin Robotics launched today as the first global investment company focused exclusively on the personal robotics sector. The company, which will initially invest $25 million and be based in New York City, was created by Dmitry Grishin, co-founder of Mail.Ru Group, the largest Russian Internet company. The mission of the new venture is to bring personal robotics technologies into every household around the world, not only through investment in emerging companies in the field, but also by helping to foster a global robotics community.
"Over the last several decades, global investment in innovation has been mostly focused on computing and Internet technologies, to great success. Despite the potential of robotics to dramatically impact our everyday lives, investment in this area has been limited," said Grishin, a graduate of Robotics and Complex Automation from Moscow State Technical University. "To date, the main areas of investment and innovation in robotics have been to support manufacturing. To reach its mass market potential, the personal robotics industry needs both increased capital, resulting in new technologies and product, as well as global awareness. Grishin Robotics aims to support the industry in all of these areas."
The huge cultural, societal and economic shifts over the last few years are driving a dramatic change for life as we know it. Robotics has the potential to play a big role in responding to those changes and positively influencing the lives of everyday people around the world, from aging populations who need service and assistance, to young people who crave new services, new approaches to education and unique and more accessible leisure activities. Grishin Robotics aims to facilitate the development of the personal robotics industry by creating a supportive environment for startups and entrepreneurs and injecting much-needed capital to help turn their inventions into viable, long-term businesses.
Investment Focus
Grishin Robotics' broader mission is to increase public awareness of the robotics industry and establish its relevance for businesses, academic and scientific communities, as well as the general public. To accomplish this goal, the company will work with organizations across a variety of sectors.
Grishin Robotics plans to focus its investments on robotic technology that is ready for mass market implementation in the areas of home maintenance, education, healthcare, entertainment, transportation, etc. It will invest in companies interested in distributing their already working products to the mass market.
In addition to financing, Grishin Robotics will provide hands-on expertise of building scalable, successful hi-tech companies, as well as help with business and infrastructure support, including public relations and HR activities needed during early business stages.
"Our planet has not seen revolutionary breakthroughs in the offline world for many years. The robotics industry is uniquely positioned to leverage recent innovations made in software, Internet and smartphones, combining them to make a tremendous global impact. We are at the start of a transformative period for robotics that requires a new breed of risk takers to drive mass market adoption," said Grishin.
Any parties interested in cooperation and partnership with Grishin Robotics can write to info@grishinrobotics.com.
About Grishin Robotics
Grishin Robotics is a global investment company with a mission of advancing innovation in robotics for the mass consumer market. Grishin Robotics is focused on investing in personal robotics technologies in areas such as home maintenance, healthcare, entertainment and transportation. The firm is led by Dmitry Grishin, co-founder of Mail.ru Group, and is based in New York City. For more information, or to submit your company for investment consideration, visit http://www.grishinrobotics.com.
For more information:
Jason Mandell or Kristin Allaben
LaunchSquad
415-625-8555
robotics@launchsquad.com

Valeriya Komissarova
Grishin Robotics
646-291-6978
@grishinrobotics.com


Copyright @ Marketwire
Page: 1
Related Keywords:
robotics, innovation, entrepreneur, Dmitry Grishin, Grishin Robotics, Mail.Ru, technology , Home, Internet, Digital Media Software, Communications, Web, Smart Phone, Marketwire, Internet Technology, Engineering, Business, Entertainment, Internet,
---