MOVA Motion Capture Technology Delivers New Levels of Realism to Highly Anticipated John Carter Movie
MOVA Contour Scans Provide Highly Detailed Foundation for Double Negative Visual Effects
(March 09, 2012)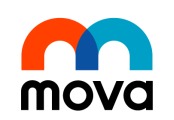 SAN FRANCISCO, CA -- (Marketwire) -- 03/09/12 -- MOVA, pioneers of world-class facial motion capture services and technology, has upped the ante for motion capture yet again through its collaboration with UK visual effects studio Double Negative on the highly anticipated IMAX® 3D Disney film John Carter, which releases in theaters today. Employing the MOVA Contour® Reality Capture system, which MOVA designed from the ground up to capture the detailed performance of the human face with unprecedented realism, Double Negative scanned actors Lynn Collins, Thomas Haden Church, Willem Dafoe, Samantha Morton, Mark Strong and Polly Walker performing a carefully choreographed set of "facial gymnastics" designed to exercise their full range of movement. These scans formed the basis of the morphable face model used to match their on-set performance using Double Negative's proprietary facial motion capture system.
First introduced in 2006, MOVA® Contour's groundbreaking technology reinvented the way facial motion capture was done, delivering breathtakingly accurate performances from which computer animators could work. For the movie John Carter, MOVA Contour captured 50 to 60 Facial Action Coding System (FACS) shapes in real-time, with each containing approximately 2,500 data points. This highly-detailed motion performance data served as the basis for Double Negative's facial animation system, helping to deliver a level of realism that is nearly indistinguishable from live action.
A sweeping action-adventure set on the exotic planet of Barsoom (Mars), the movie John Carter is based on a classic novel by Edgar Rice Burroughs, whose highly imaginative adventures served as inspiration for many filmmakers, both past and present. Created in IMAX 3D, the Disney film tells the story of a war-weary captain John Carter, who is inexplicably transported to Mars, where he becomes embroiled in a conflict of epic proportions.
MOVA Contour technology has also been used in The Curious Case of Benjamin Button by Digital Domain for Brad Pitt's aging facial effects, resulting in an Academy Award® for visual effects, Harry Potter and the Deathly Hallows, Pirates of the Caribbean: On Stranger Tides and Transformers: Dark Of The Moon, among others. In addition to MOVA's continuing work on major motion picture projects, the company is working on video game projects to improve the level of visual realism possible in console- or PC-based video games, while reducing production costs and shortening schedules.
To find out more about MOVA, visit www.mova.com
To find out more about Double Negative, visit www.dneg.com
About MOVA
MOVA is an Academy Award-nominated company based in San Francisco, CA. A wholly-owned subsidiary of cloud gaming pioneer OnLive, the company provides high-resolution facial capture for film, commercials and video games. Notable clients include Disney, Lucas Arts, Marvel Studios, Sony Pictures, Digital Domain, Blur Studios, The Moving Picture Company, Electronic Arts, THQ, Twentieth Century Fox, Vivendi Universal and Warner Brothers to name a few. MOVA developed Contour, a proprietary markerless, high-fidelity facial capture system.
MOVA and Contour are registered trademarks of MOVA, LLC or its subsidiaries. All other trademarks are the property of their respective owners.
Add to Digg Bookmark with del.icio.us Add to Newsvine
Jane Anderson
[email protected]
650 440-0450


Copyright @ Marketwire
Page: 1
Related Keywords:
OnLive MOVA, Gaming, Gaming, Movies & Music, Movies by Genre, Animation, Animators, Broadcast, Digital, Camera/Film, Anim, Broadcast Technology, Production/Post, Motion Capture, Production, Facility (Post Production), Commercials, Marketwire, , Sony, Theaters, Film, Games, Lifestyle, Game Technology, Other,
---