MEDIA ALERT: Narus and Teradata Co-Host Webinar on Cyber Intelligence in Big Data
Session Presents Advanced Methods and Technologies That Simplify Process of Extracting Critical Intelligence From Big Data Environments
(April 24, 2012)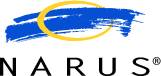 SUNNYVALE, CA -- (Marketwire) -- 04/24/12 --

WHAT:
Narus, Inc., the leader in real-time network traffic intelligence and analytics, will co-present a free webinar next week with leading analytic data solutions company Teradata. In "Powerful Cyber Intelligence: Deep Analytics on Big Data," Narus and Teradata executives will introduce novel technologies and tactics that make the extraction and analytics of real-time intelligence from Big Data less complex.
With the growth and increasing complexity of defense and intelligence networks, IT and security organizations struggle with maintaining fully operational and secure systems. Their plight is compounded by tremendous volumes of information and persistent cyber attacks that continue to plague their networks. Specifically, these organizations must gain visibility into network activity within and outside the perimeter, improve the pace of investigative and forensic analysis, and optimize the data management infrastructure needed to address the deluge of network traffic.
Extracting real-time intelligence from Big Data with deep analytics has historically proven to be difficult. Narus and Teradata will show that by using specific methods and technologies presented in this webinar, IT and security organizations can gather complex, high-value analytics on Big Data while obtaining near-instant visualization of the results.
By the end of the webinar, attendees will know how to:
Extract value from massive IP data and conduct deep analysis on this data


Address this challenge by using advanced methods and technologies


Perform simple and complex analytics on detailed, "sessionized" data with near-instant visualization of the results for real-time situational awareness and accelerated investigations and forensics


WHO:
Neil Harrington, director, product management, Narus
David Cavuto, CISSP and director, federal engineering, Narus
Mary Grill, director, government industry, Teradata
WHEN:
Thursday, April 26, 2012
11 a.m.-12 p.m. PT
WHERE:
Visit www.narus.com to register.
About Narus
Narus provides real-time network traffic intelligence and analytics software that analyzes IP traffic and flow data to map the digital DNA (or behavior) of the network in real time.
Through its patented analytics, Narus' carrier-class software detects patterns and anomalies that predict and identify security issues, misuse of network resources, suspicious or criminal activity, and other events that compromise the integrity of IP networks. The NarusInsight System is designed to be a next-generation Network Analysis and Visibility (NAV) solution integrated into a customer's operational environment, strengthening existing security and monitoring systems, while providing total traffic visibility across the network.
NarusInsight protects and manages the largest IP networks around the world, and has been deployed with commercial and government installations on five continents. Narus is a wholly owned subsidiary of The Boeing Company (NYSE: BA), and is headquartered in Sunnyvale, Calif., with regional offices around the world. To learn more about Narus and NarusInsight, please visit www.narus.com.
CONTACTS:
Narus, Inc.
Lucia Mikasa
+1-408-215-4231
Email Contact

BOCA Communications
Jennifer Rivera Ridless
+1-415-738-7718
Email Contact


Copyright @ Marketwire
Page: 1
Related Keywords:
Narus, Inc., Marketwire, Inc., , IT (Information Technology), Security, Lifestyle, Biology, Genetics, Other,
---