MBC Group Selects Dalet Media Life as Programming MAM Solution With BFE as Integrator
The German Broadcast Solutions Provider BFE Announced Today That Dubai-Based Middle East Broadcasting Center (MBC Group) Has Selected BFE as Integrator for the Deployment of Dalet Media Life Which Has Been Chosen as the Media Asset Management Platform for
(February 16, 2012)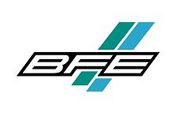 MAINZ, GERMANY -- (Marketwire) -- 02/16/12 -- MBC Group has been a leader in broadcast technology and innovation in the MENA region, having made the transition to an entirely tapeless environment with file-based workflows in its programming area in 2010. BFE has worked with MBC Group as their partner of choice throughout the tapeless conversion and also helped plan for the transition from SD to HD. BFE also assisted in defining the new workflows, processes and requirements for the centralized MAM.
Dalet Media Life was selected as the programming MAM for the group's ten TV channels after a rigorous RFP evaluation process that included an on-site proof of concept at MBC's Dubai headquarters. Dalet Media Life includes an open, robust and flexible asset management platform that unifies disparate systems into an integrated workflow that streamlines program preparation and facilitates content delivery to broadcast and other distribution outlets. At MBC Dalet will integrate with several systems including Harris Broadcast Master for scheduling and SGL for archiving.
"The openness of the Dalet solution was a very important aspect of this project," says Jürgen Loos, Director of Sales for BFE, "Dalet Media Life acts as the structural "glue" between different systems to create a truly seamless workflow with metadata management throughout the entire production and broadcast chain."
The Dalet MAM platform tracks media, metadata and essences throughout their lifecycle. Assets can be readily searched and retrieved. Even content from archives can easily be restored to production use. Media Life also has fully integrated, task-specific tools that improve productivity throughout the digital production chain. These include tools for content manipulation and program prep, such as ingest, QC, subtitling, and captioning.
About MBC Group
The Middle East Broadcasting Center (MBC) Group, headquartered in Dubai, is the first free-to-air satellite broadcasting company in the Arab World. MBC broadcasts 10 TV channels via satellite, creates several radio programs and boasts a broad online and digital presence. With more than 1,500 staff members worldwide, MBC reaches more than 150 million Arabic speakers in the MENA region and around the world.
About BFE Studio und Medien Systeme
BFE is one of Europe's leading suppliers of broadcast turnkey solutions and media systems. Around 250 employees work in specialized fields such as software engineering, electronics, mechanics, joinery, assembly and quality control. BFE also provides services such as project planning, process and requirements analysis, workflow design, IT system design, installation, commissioning, training and support. By combining audio and video technology with innovative, IT-based solutions, BFE turns customers' requirements into tailor-made systems such as TV and radio studios, transmission lines, editing and archiving systems, OB vans and other media technology applications.
About Dalet
Dalet solutions enable broadcasters and media professionals to create, manage, and distribute content to both traditional and new media channels, including interactive TV, the Web, and mobile networks. Dalet combines, into a single system, a robust and proven Asset Management platform with advanced metadata capabilities, a configurable workflow engine, and a comprehensive set of purpose-built creative and production tools. This integrated and open environment enables end-to-end management of the entire News and Sport and Program content chain for Radio and TV, and allows users to effect significant improvements in efficiency, and to maximize the use and value of their assets. Dalet is traded on the NYSE-EURONEXT stock exchange (Eurolist C): ISIN: FR0011026749, Bloomberg DLT:FP, Reuters: DALE.PA. Dalet is a registered trademark of Dalet Digital Media Systems. All other trademarks and products mentioned herein belong to their respective owners.
BFE Studio und Medien Systeme GmbH
Jürgen Loos, Director of Sales
Phone: +49 6131 946 120
e-mail: [email protected]
An der Fahrt 1
55124 Mainz
www.bfe.tv
Press Contact:
AxiCom GmbH
Anne Klein
Junkersstraße 1
82178 Puchheim
Phone: +49 (0)89 800 908 23
E-mail: [email protected]


Copyright @ Marketwire
Page: 1
Related Keywords:
BFE Studio und Medien Systeme GmbH , Germany,Marketwire, ,Television,Internet Technology,Computer Science,middle east,Other,
---