Lustre 2.2 Released
OpenSFS Financial Backing Supports Whamcloud Efforts
(March 30, 2012)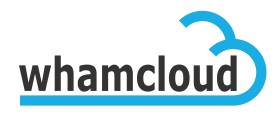 DANVILLE, CA -- (Marketwire) -- 03/30/12 -- Whamcloud, a venture-backed company formed from a worldwide network of high-performance computing (HPC) storage industry veterans, today announced the release of Lustre 2.2. This release is the first Whamcloud release partially funded by financial support from OpenSFS -- the North American Lustre community group. Features include performance, recovery and parallelization improvements.
"Collaboration around Lustre development has never been better. The collaborative community support model led by the open source file system community with important leadership and contributions by Whamcloud has enabled Lustre to not only meet end user requirements but also follow a strict roadmap schedule. Lustre 2.2 is a great example of what open source technology can accomplish," notes Norman Morse, CEO of OpenSFS. "Congratulations to all community contributors."
"Lustre 2.2 addresses important issues around Lustre performance and recovery, further strengthening Lustre for HPC and big data usage. Whamcloud is thankful for OpenSFS's financial role in getting us here," said Peter Jones, Lustre Support and Releases Manager at Whamcloud. "I'd like to send out congratulations to my team at Whamcloud and to the wider community of Lustre contributors on Lustre 2.2."
Lustre 2.2 Release Highlights
Asynchronous Glimpse Lock/Statahead - Improved performance accessing object attributes (file sizes/xtime)
Client Parallel Checksums - Improved support for mmap and better performance using checksums
Imperative Recovery - Faster recovery
Large Xattrs - Maximum stripe size raised from 160 to 2000
Parallel Directory Operations - Improved performance when multiple processes access the same directory in parallel
"We're proud that Lustre continues to grow and add important features that directly benefit Lustre vendors and customers. Lustre 2.2 is more proof of the strength of the community and the momentum behind Lustre the technology," said Brent Gorda, CEO of Whamcloud. "We see the Lustre ecosystem growing rapidly in 2012 with more and more vendors offering Lustre-based products. Lustre 2.2 will be a large part of that growth."
Lustre 2.2 is available for immediate download as binaries or source code here: http://www.whamcloud.com/downloads
The Lustre Roadmap is available here: http://wiki.whamcloud.com/display/PUB/Community+Lustre+Roadmap
About Whamcloud
Whamcloud is composed of HPC storage veterans and well-known Lustre experts, and implements and supports Lustre solutions in HPC centers around the world. Whamcloud actively promotes the growth, stability and vendor neutrality of Lustre. Lustre is utilized in over 60% of the TOP100 supercomputing sites today and is the best technology for addressing many of the exascale issues of tomorrow. http://www.whamcloud.com
Media Contact:
Jesse Casman
Whamcloud
415-730-2793
Email Contact


Copyright @ Marketwire
Page: 1
Related Keywords:
Lustre, Lustre file system, Lustre filesystem, Lustre fs, Lustre download, Lustre 2.2, Lustre Linux , Unix,Linux,Marketwire, ,Financial,
---