Luminis, Impact Investing Platform, Creates Unprecedented Transparency on Microfinance Funds
(May 10, 2012)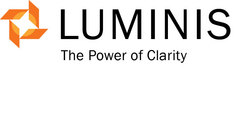 LUXEMBOURG -- (Marketwire) -- 05/10/12 -- MicroRate, with the support of LuxFLAG and the Grand Duchy of Luxembourg, is announcing the hard launch of Luminis™ the first web-based, analytical platform on microfinance funds. The announcement was made today at the Association of the Luxembourg Fund Industry's Responsible Investing Conference.
The success of microfinance as a socially responsible investment option led to a dramatic increase in the number of funds that invest globally in microfinance institutions. Luminis is the single resource that provides investors with objective data and analysis, enabling them to identify, compare, evaluate, and monitor microfinance funds.
The Luminis platform contains fund profiles and reports along with fund search tools and industry research to help investors understand microfinance investment. To evaluate these impact investments, the Luminis team analyzes performance, risk, social, and management (PRSM™) dimensions of each fund. This data is presented in detailed fund profiles and the analysis through in-depth fund reports.
Luminis provides information on 80 microfinance funds with detailed PRSM data on 23 of those funds.
1. Alterfin
2. ASN-Novib Fund (Triple Jump)
3. Dexia Micro-Credit Fund - BlueOrchard Debt Sub-Fund
4. Dual Return Fund - Vision Microfinance Local Currency Sub Fund
5. Dual Return Fund - Vision Microfinance Sub Fund
6. Dutch Microfinance Fund (Annexum)
7. Etimos Fund Global Microfinance Debt
8. Gawa Microfinance Fund I (Treetops Capital)
9. Impulse Microfinance Investment Fund (Incofin)
10. Incofin cvso (Incofin)
11. Locfund L.P. (Bolivian Investment Management)
12. Luxembourg Microfinance and Development Fund -- Social Venture Capital Sub-Fund (ADA)
13. MicroVest I, LP
14. MicroVest Short Duration Fund, LP
15. MicroVest+ Plus, LP
16. responsAbility Global Microfinance Fund FCP
17. responsAbility SICAV (Lux) Microfinance Leaders Fund Sub-Fund
18. responsAbility SICAV (Lux) Mikrofinanz-Fonds Sub-Fund
19. Rural Impulse Fund (Incofin)
20. Rural Impulse Fund II (Incofin)
21. SNS Institutional Microfinance Fund
22. SNS Institutional Microfinance Fund II
23. Triodos SICAV II-Triodos Microfinance Fund
"Investors will now be able to evaluate microfinance funds as a part of their larger impact investing strategy," stated Sebastian von Stauffenberg, CEO of MicroRate. "We are excited to see how Luminis will facilitate investment into microfinance, ultimately improving financial access for billions of micro-entrepreneurs around the world."
Add to Digg Bookmark with del.icio.us Add to Newsvine
Press contact:
Rebecca Spradlin
Email Contact
703-243-5340


Copyright @ Marketwire
Page: 1
Related Keywords:
Microfinance funds, microfinance investment, impact investing, MIVs, MFIs, Luminis, Microrate, SRI , Marketwire, ,Apple Final Cut Pro,Financial,
---