Local Filmmaker Receives Second Emmy Nomination
Underwater Cameraman, Craig Musburger, Recognized for Ironman Production
(April 11, 2012)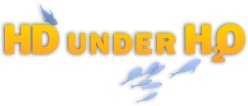 HONOLULU, HI -- (Marketwire) -- 04/11/12 -- Local filmmaker and underwater cameraman, Craig Musburger, has received his second national Emmy Award nomination in the Outstanding Camera Work category for his work on the NBC Sports production of the Ford Ironman World Championship. For the past four years, Musburger has been the sole underwater cameraman for the NBC Sports national broadcast of the Kona race and received his previous nomination for his work on the 2010 telecast. The award ceremony takes place at Lincoln Center in New York City on April 30, 2012 and honors achievements in sports television for the past year.
Said Musburger: "Once again, this is a huge honor to be nominated for such a prestigious award. Every day that I put on a wetsuit and go to work, I feel like the luckiest guy in the world. Having my work be recognized as among the best camera work in the industry really makes me proud."
With recent news of Lance Armstrong's participation in Ironman events in Kona and around the country, interest in next year's race is sure to draw more attention than ever.
Musburger, 37, is no stranger to the underwater world. A scuba diver since age 11, he has logged more than 5,000 hours of dive time throughout the world. His production company, HD Under H2O (http://www.hdunderh2o.com/), has sustained him through graduate school at UH where he recently defended his PhD in marine zoology.
About Craig Musburger
In over 25 years as a certified SCUBA diver, Musburger has logged more than 5,000 hours of dive time all over the world. He is a PADI divemaster and worked as a dive guide from 1996-1997 in Palau. His work as a cameraman and scientist has taken him on expeditions to the most remote corners of the world's oceans. Locations where he has dived include: American Samoa, Bonaire, Borneo, the British Virgin Islands, the Cook Islands, Guam, Hawaii, Indonesia, Johnston Atoll, Kiribati, the Line Islands, Malaysia, the Maldives, the Marshall Islands, Mexico, the Northern Marianas Islands, Palau, Papua New Guinea, the Phoenix Islands, Pohnpei, Thailand, Tokelau, Wake Atoll, Yap and more.
As a biologist Musburger has worked for NOAA, the US Fish and Wildlife Service, the University of Hawaii, the New England Aquarium, the Pacific Marine Resource Institute, the American Samoa Department of Marine and Wildlife Resources, NRAS, the Palau International Coral Reef Center, the Nature Conservancy, the Hawaii Institute of Marine Biology, and more. He has a Master's Degree in Zoology from the University of Hawaii and recently defended his PhD in the same program where he investigated the biogeography of coral reef fishes throughout the Pacific. His expertise in fish taxonomy and ecology improves his underwater filming by ensuring an intimate understanding of his subjects.
About HD Under H2O
HD Under H2O is a Hawaii-based production company that specializes in underwater film and video production for both commercial and documentary projects, possessing an extensive stock footage library of underwater images from all over the Pacific. The company's footage has aired on national outlets including NBC, ESPN, National Geographic, Spike TV, the Big 10 Network as well as numerous scientific and local media outlets. Their work has also been featured in commercials for K-Swiss and Real ID. They recently completed a highly acclaimed educational film entitled Micronesia's Changing Climate (http://vimeo.com/31462831) which highlights local efforts to mitigate the effects of climate change problems throughout Micronesia. For more visit http://www.HDunderH2O.com.
Add to Digg Bookmark with del.icio.us Add to Newsvine
Media Inquiries:
HD Under H2O
www.HDunderH20.com
808 722 1573
Email Contact


Copyright @ Marketwire
Page: 1
Related Keywords:
HD Under H20, Broadcast, Cameraman, Camera/Film, Broadcast Technology, Production/Post, Broadcast, HDTV, Production, Sports Production, Production, Commercials, England, Thailand, Kiribati, Marshall Islands, Micronesia, Palau, Papua New Guinea, Samoa, Cook Islands, Guam, Northern Marianas, Tokelau, Marketwire, , Sports, Film, Television, Biology, Environmental, Meteorology, Oceanography, Sports, Championship, mexico, england,
---