LiveCheapr.com -- A Chicago Daily Deals Niche
(June 07, 2011)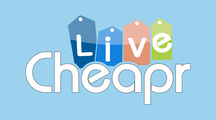 CHICAGO, IL -- (Marketwire) -- 06/07/11 -- Watch out people, LiveCheapr.com, the new website for Chicago Daily Deals, has been creating quite a buzz with its new niche in the market! LiveCheapr offers many exclusive deals that no other site is able to offer through incentive based relationships it builds with merchants. Deals are offered exclusively to LiveCheapr members and it's free to sign up! Featured businesses have ranged anything from restaurants to concerts. Previous deals include $5 for $15 of Middle Eastern food at Sultan's Market, $6 for $14 of Sandwiches at Uncle Sammy's, and $29 for an hour massage at Nova Spinal Care.
LiveCheapr deeply values their customers, therefore they have recently developed a new addition to their site that adds a bit of twist to the daily deal concept. Subscribers will be able to order a FREE LiveCheapr VIP card which allows them to receive up to 40% off their returning visit. This is a free Service to both LiveCheapr's businesses and subscribers. As a result, customers have more incentive to come back a second time, which satisfies the needs of the business as well as LiveCheapr's subscribers. Businesses get repeat customers and consumers get further discounts, so everyone wins.
The company has over 1200 email subscribers and 2000 Facebook fans in its first two months and is continuing to grow rapidly. Their Refer-A-Friend program has successfully rolled out allowing subscribers to earn $5 dollars in credits when a friend makes a purchase. LiveCheapr knows that gaining loyalty through both businesses and its customers is key. Therefore, the company is constantly going through changes to improve the system, site, and more. Buying a coupon or "cheap" is very simple. Follow the simple steps on the website and you'll find that it's an easy, fun, and a convenient way to save money while opening up opportunities to try new places.
Many sites offer deals that are not relevant and are a great distance away from its user base. LiveCheapr is all about Chicago and supporting local businesses. As a result they work in the Chicagoland area to supply the needs of its growing customer base. With LiveCheapr's new iPhone and Android apps launching in June, consumers will be able to purchase and use their "cheaps" directly on their cell phones. For more information on how to join, go to LiveCheapr.com and rediscover daily deals like never before.
Add to Digg Bookmark with del.icio.us Add to Newsvine
LiveCheapr Team
(773) 340-DEAL
Email Contact


Copyright @ Marketwire
Page: 1
Related Keywords:
Chicago Daily Deals, Groupon, Coupons, Discount, Chicago Restaurants, Daily Deals, Savings, Youswoop, Computers/Peripherals, Communications, Digital Audio, Cell phone, iPods, iphone, Marketwire, Apple Computer, Discount, Restaurants, Business, Email, Other,
---