Listener Driven Radio Partners With Canada's Premiere Radio Content Syndication Company, Orbyt Media, to Launch 'Crowdcasts' on Virgin Radio Stations in April
(March 22, 2012)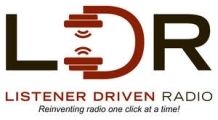 CLEVELAND, OH -- (Marketwire) -- 03/22/12 -- Orbyt Media, a division of Astral Media and Canada's premiere radio content syndication company, is giving radio stations the chance to put their listeners in charge.
Launching in April 2012 on Virgin Radio stations in Toronto, Montreal, Vancouver, Edmonton and Calgary, Listener Driven Radio marks a new, interactive model for radio, shifting stations from "broadcasts to crowdcasts."
Listener Driven Radio's (LDR) software allows the audience to collaborate in minute-by-minute programming and is designed to tie-in directly to a radio station's automation systems. LDR lets listeners vote and affect live and automated playlists in real time, all within the rules set by the radio station's Program Director. Listeners vote and participate from their web browser, mobile or tablet device. Listeners can also sign up for alerts by SMS, IM or E-mail when their favorite songs are going to play.
"Orbyt Media is the definitive leader in broadcast content across Canada. We are honored to partner with Orbyt's team of top strategic specialists to bring Listener Driven Radio to leading stations across the country," says Daniel Anstandig, President/CEO, Listener Driven Radio.
LDR is featured on some of the most popular radio stations around the world. From Country to Adult Contemporary and Rock to Top 40, LDR is utilized to give listeners a collaborative role in creating programming/playlists for radio and helps drive Cume through its social networking capabilities.
Stations can elect to use listener input as a feature several times an hour through the day, or for entire dayparts of listener control. The LDR platform allows listeners to move songs in the playlist queue; recommend songs for airplay; receive SMS text messages, IMs, or e-mails when their favorite songs play; and dedicate songs to friends via Facebook.
Other LDR features include deep integration with Facebook and Twitter, direct integration with music scheduling software, built-in capabilities for mobile devices including optimized interfaces for iPhone, iPad and Android and seamless integration into station websites.
For more information please contact Lesley Soldat (VP, GM of Orbyt Media) at (416) 934-4462 or Christian Bailey (Business Development, Orbyt Media) at (416) 934-4472.
Contact:
Chrissy Sutphin
LUCK Media & Marketing, Inc.
(818) 232-4175


Copyright @ Marketwire
Page: 1
Related Keywords:
Listener Driven Radio, Sales & Marketing, Networking, Internet, Canada, Marketwire, , Music, Internet Technology, Social Networking, Other,
---