List Marketing Technology Leveraged to Test Political Messages in Election Year
Political Think Tank Used Marketfish Platform to Test Messages and Gain Detailed Insight Into Voting Public
(February 14, 2012)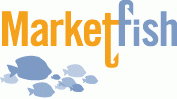 SEATTLE, WA -- (Marketwire) -- 02/14/12 -- Marketfish, a self-service lead generation platform for list marketing, today revealed its technology is being applied to test the impact of political messages. Non-partisan political think tank The True Patriot Network used Marketfish to not only reach millions of U.S. citizens, but also to gauge their responses to and propensity to act upon political messages. With Marketfish, The True Patriot Network has the tools to understand the mindset of its target audience and hone its messages accordingly for greater public appeal.
Until now, using focus groups was the de facto method for testing the appeal of messaging. But while focus groups certainly help identify which messages resonate, they fail to analyze the relationship between a message and a person's likelihood to take action. With this challenge in mind, The True Patriot Network called on Marketfish to bridge the gap. Marketfish began by segmenting out a 2 million-record subset of targeted Republican, Democrat and Independent voters. It then used its marketing expertise to further test and broadcast The True Patriot Network's messages with A/B split testing via email and Facebook.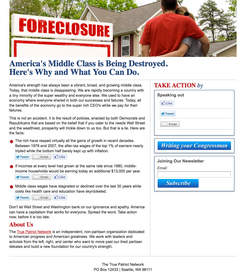 Leveraging Social Media to Drive the Organization's Messages Home
In 2008, the world witnessed a new dawn in the use of technology, as then-Senator Obama revealed he would announce his choice for vice president via SMS. Since then, politicians and political organizations have embraced technology to connect with constituents, leveraging social media in particular to spread their respective messages and even raise money. Indeed, the use of social media in politics is now expected: A September 2011 survey found that 61 percent of social media users (which comprise 82 percent of U.S. adults) assume candidates have a social media presence(1). No wonder that this election year, every Republican candidate has a Facebook page and a Twitter handle.
Following on this trend, Marketfish, too, wielded the power of social media in politics for its project with The True Patriot Network. After designing email messages for maximum impact and creating respective landing pages, Marketfish incorporated links in each email to share messages through platforms like Facebook and Twitter. Finally, Marketfish tested The True Patriot Network's messages by measuring responses to a series of message-specific Facebook ads. By merging Marketfish's technology and marketing expertise with the power of social media, The True Patriot Network reached millions of politically involved citizens and engaged thousands of them in ongoing conversations that revealed which messages resonated.
"Marketfish provided us with the channel and the strategy we needed to effectively test our messages with our audience," said Nick Hanauer, The True Patriot Network co-founder. "I would highly recommend that other political organizations consider using a list marketing platform to test and send their messages."
"The True Patriot Network's use of Marketfish is the latest example of the broader technology trend taking place in 21st century politics," said Dave Scott, CEO of Marketfish. "We're excited to be part of this trend, lending our technology for use in unique ways and new markets."
Please read The True Patriot Network case study for the full story. For more information about Marketfish, please visit www.marketfish.com.
(1)Bulldog Reporter's Daily Dog, "Hey, Presidential Candidates, Get On Twitter and Facebook or Get Out of the Race! New Digitas Study Finds Six in Ten Social Media Users Expect Candidates to Have a Social Media Presence," 2 November 2011 (http://www.bulldogreporter.com/dailydog/article/hey-presidential-candidates-get-twitter-and-facebook-or-get-out-race-new-digitas-st).
About Marketfish
Marketfish is a 100% self-service lead generation platform. The service makes building and executing targeted list marketing campaigns quick and easy. With more than 250 demographic categories to choose from, Marketfish's cloud-based platform enables users to reach their perfect audience in seconds, build a campaign, and then track performance using real-time data. With a pay-by-campaign model, users only pay for what they use. Founded in 2008, Seattle-based Marketfish is currently funded by Rustic Canyon Partners, Javelin Venture Partners, and Accelerator Ventures. For more information or a free test drive of the platform, please visit http://www.marketfish.com. To gain a better understanding of the challenges list marketers face, please view our video: www.marketfish.com/video/promo.html.
Image Available: http://www2.marketwire.com/mw/frame_mw?attachid=1885350

Media Contact
Jennifer Rivera Ridless
BOCA Communications
Email Contact
+1-415-738-7718 x5


Copyright @ Marketwire
Page: 1
Related Keywords:
lead generation platform, lead generation, list marketing, USA,Marketwire, ,Politics,Email,Other,
---