LightPointe Rolls Out Gigabit Capacity Upgrade Path for Slower Speed Wireless Point-to-Point Bridges
Company Provides Testing and Certification for Most Brands of Radios, and Makes Its Hybrid Radio-Ready FSO Bridges Available Directly and on a Private Label Basis
(January 04, 2012)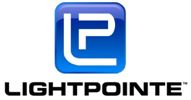 SAN DIEGO, CA -- (Marketwire) -- 01/04/12 -- LightPointe, the number one manufacturer of Free Space Optics and patented Hybrid Optical-Radio data bridges, and a leading innovator in 60/70/80 GHz 4G/LTE backhaul solutions, announced its HyBridge™ Certification program to help customers upgrade their wireless point-to-point bridges to Gigabit capacity, while protecting their investment in legacy equipment. LightPointe's HyBridge Certification assures end-users, resellers, system integrators and radio manufacturers that a particular brand and model of radio will interface with LightPointe's HyBridge Gigabit FSO upgrade.
LightPointe, which has successfully deployed over 14,000 FSO products, has already installed its 4th generation HyBridge Gigabit links with several brands of radios. The company recently published a Case Study on an installation utilizing existing Lancom brand radios. In addition, LightPointe has already signed its first HyBridge private label agreement with a major radio manufacturer, which is excited about offering its customer base Gigabit capacity upgrades while protecting its customer's investment in core RF technology.
"There are hundreds of thousands of wireless data bridges deployed which do not provide the bandwidth required in today's world," said Dr. Heinz Willebrand, president and CEO for LightPointe. "Rather than remove such radios entirely and throw away a significant investment, we provide customers with an upgrade path to Gigabit capacity via the addition of our HyBridge Optical-Radio bridge, which is installed side by side with existing slower data bridges of many manufacturers. This provides customers with leading edge real full-duplex GigE throughput, and the peace of mind of having a backup radio on standby for maximum network reliability. Our HyBridge units utilize an exclusive and patented switching feature which automatically selects between optical wireless GigE or RF transmission. For around US$11,000 retail, customers can upgrade a network to Gigabit Ethernet throughput, obtain the pin-point security and speed-of-light advantages of optical transmission, and yet keep their existing radio bridge for backup. In addition to increasing the performance of the user's backhaul network, this is a great opportunity for wireless distributors, resellers, integrators and installers to go back to their customers with a cost effective upgrade path."
Businesses, telecom carriers and government agencies with sub-Gigabit speed data bridges can contact LightPointe to determine whether their existing radios, manufactured by numerous companies the past dozen years, are already HyBridge Certified. Customers and manufacturers can also submit their radios to LightPointe for free certification.
"We are extremely satisfied with LightPointe's HyBridge wireless point-to-point Ethernet link," said Fabian Baur, IT Specialist at Technolas Perfect Vision GmbH, a medical products manufacturer headquartered in Munich/ Germany and created from a joint venture between Bausch & Lomb and 20/10 Perfect Vision. "The solution enabled us to increase throughput to Gigabit capacity in less than 14 days and without any licensing requirements. We also have the peace of mind of knowing that we have protected our legacy radio investment and it is on standby for enhanced reliability and backup. "Our team raves about the connection speeds the network is providing."
LightPointe has tested or plans to test certain product models of sub-Gigabit backhaul and LAN bridges from companies including Lancom, Tranzeo, Bridgewave, Motorola, Solectek, Trango, Aperto, Redline Communications, RAD, Airaya, Ceragon, Dragonwave, Ubiquiti, Exalt, Alvarion, Firetide, Sub10 systems, E-Band Communications, Trango Systems, Huber Suhner Sencity and Cambridge Wireless. Manufacturers and resellers should contact LightPointe for more information.
About LightPointe
LightPointe manufactures wireless solutions for Enterprise and Carrier applications. LightPointe™ is a trademark of LightPointe Communications, Inc. Other company and product names may be trademarks of their respective owners.
www.LightPointe.com
Add to Digg Bookmark with del.icio.us Add to Newsvine
Todd Easterling
Easterling & Associates
Email Contact


Copyright @ Marketwire
Page: 1
Related Keywords:
FSO, wireless backhaul, building connectivity, wireless bridge, gigabit wireless, laser, gige, Germany, Marketwire, Inc., , Other,
---