LightPointe Communications' 1st Quarter Results Rise Over 20% as New Hybrid Optical-Radio Bridges and 70/80 GHz e-Band Solutions Gain Market Share
(April 11, 2012)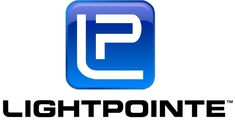 SAN DIEGO, CA -- (Marketwire) -- 04/11/12 -- LightPointe, the number one manufacturer of 4th generation Free Space Optics (FSO) and Hybrid Optical-Radio Wireless Bridges, and a leading innovator in 60/70/80 GHz millimeter wave backhaul solutions, announced that the company's first quarter results were up over 20% over the same period last year, largely due to the company's new AireBeam Series. The AireBeam Series, which is designed for business and carrier point-to-point network infrastructure, operates in the 70/80 GHz millimeter wave ("e-band") frequency range.
"We're on track for the best year we've had since before the recession began," said Heinz Willebrand, president and CEO of LightPointe Communications. "The new AireBeam Series is well-received by customers in the U.S. and Europe and, when combined with our 4th generation FSO and Hybrid Optical-Radios, has positioned LightPointe as a leading manufacturer of long range and small cell backhaul solutions for any budget, regulatory environment or distance requirement. I'm particularly proud of our engineering and operations team which managed the successful development and testing of half a dozen new products the past eight months, without LightPointe raising a venture capital funding round, as most of our competitors did. As we approach mid-year, our team will build on this success and introduce a new 60 GHz product for the burgeoning small cell market in support of 4G/LTE customers and enterprises."
LightPointe offers a choice of all three leading wireless point-to-point technologies, 4th generation Free Space Optics, 60/70/80 GHz radios and hybrid optical-radios which can be deployed as a GigE Ethernet upgrade for legacy radio bridges made by companies such as Lancom, RAD and others. All of the company's outdoor wireless solutions utilize a similar unified software management system which enables distributors, resellers and integrators the ability to mix and match technologies for the optimum performance and ROI required by customers such as hospitals, schools, businesses carriers, rural wireless internet service providers (WISP) and government agencies. And the company obtained GSA certification last year, to make it easier for U.S. government customers to purchase its products. LightPointe also opened a new manufacturing and testing facility in San Diego, California, which enables its engineering and operations team to monitor and fine-tune production and feature deployment almost in real-time.
About LightPointe:
LightPointe Communications, Inc. is a leading manufacturer of wireless Gigabit Ethernet bridges.
Add to Digg Bookmark with del.icio.us Add to Newsvine
Todd Easterling
Easterling Group
Email Contact


Copyright @ Marketwire
Page: 1
Related Keywords:
4g, lte, wireless backhaul, 80 ghz, e-band communications, 60 ghz, picocell, small cell, bridges, Internet, Digital Media Software, Communications, WiFi, Web, Home Networks, USA, Marketwire, Inc., , Internet Technology, Business, Internet,
---