Life Is Crime Location-Based Mobile Game Debuts on iOS
Red Robot Labs Aims to Dominate Geographic-Focused Gaming on iOS AND Android
(January 18, 2012)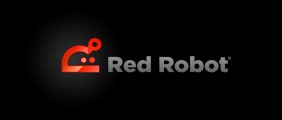 PALO ALTO, CA -- (Marketwire) -- 01/18/12 -- Fulfilling on its promise to deliver location-based gaming across multiple platforms, Red Robot Labs announced today the availability of Life Is Crime on the iPhone and iPod Touch. The location-based social, mobile game continues to enjoy wide success with over a million downloads since its launch on Android at PAX West in 2011. Life Is Crime was released on the iTunes App Store January 5th and rose to the number two spot on the Free Apps list. Game play is expected to expand as the cross-platform battle continues.
A game where players collaborate and compete to commit virtual crimes at real locations, Life Is Crime has been firmly planted in the top-ten highest grossing Android apps and for the past three months and made Entertainment Weekly's list for top 10 Best Game Apps of 2011. Red Robot Labs is now ready for iPhone gamers to commit virtual crimes at anytime and anywhere their mobile device travels. From London to New York to San Francisco -- Red Robot Labs has created a virtual crime syndicate of Android users. Now with Life Is Crime on iOS, the battle for rep and turf escalates.
Red Robot Labs CEO Mike Ouye states: "I'm proud of what Life Is Crime has accomplished since we launched. We wanted to create a free-to-play game that offered unlimited hours of mobile entertainment wherever gamers live and work, and we did just that. Red Robot saw an underserved population in the mobile space and produced something that not only has performed well from a revenue standpoint, but continues to forge a new frontier in gaming."
To elevate the truly social aspect of Life Is Crime for the iOS release (also available on Android), Red Robot has implemented a crowd-sourcing tool that offers community members the option to add places to the virtual world. Enlisted players can participate in map and venue creation, moderate the locations where they play, and include their local bar, coffee shop or eatery in the world.
"We have a great community of players and a host of cool locations and 'turf' that they vigilantly defend," furthered Co-Founder and Chief Product Officer, Pete Hawley, "We wanted to take it a step further so our users aren't just crime dealers, but crime architects. In essence, we're creating a mobile MMO that empowers the community to create the world together. We want people to feel so connected to Life Is Crime that they will continue to play for years to come."
"Developing Life Is Crime for Android and now iOS has surpassed our expectations in two key areas -- in the unique challenge and success of building a location-based platform and also in the awesome community response," said Co-Founder and Chief Technology Officer, John Harris. "Becoming cross-platform and working with our fans to expand the world mark the beginning of our international domination. In the future, gamers will be playing Life Is Crime across the globe. Stay tuned."
About Red Robot Labs
Red Robot Labs is a mobile gaming start-up located in Palo Alto, California. The company was founded in January 2011 by a team of industry veterans who are passionate about creating innovative, highly polished mobile-social games. CEO and Co-founder Mike Ouye previously ran monetization and revenue for social gaming start-ups Playdom and Crowdstar and revenue for leading performance ad network Adteractive. Co-founder and investor Chamath Palihapitiya is currently the founder of the Social+Capital Partnership, a venture fund focused on the social and technology spaces. Investors also include Rick Thompson, Co-Founder of Playdom, Benchmark Capital and Shasta Ventures.
Contact:
Kristin Farrell
Email: [email protected]
Phone: (415) 963-4174 ex.10


Copyright @ Marketwire
Page: 1
Related Keywords:
Android, game, mobile, social, Geo location, PAX, Audio/Sound,IPod,Gamers,Communications,Digital Audio,Movies & Music,iPods,iphone,Marketwire, ,Apple Computer,Game Technology,Entertainment,Gamers,
---