Libeo Acquires Infoglobe: Creation of the Hardest-Hitting Free Software Team in Quebec
(March 30, 2012)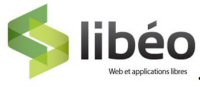 QUEBEC CITY, QUEBEC -- (Marketwire) -- 03/30/12 -- The Quebec company Libeo announces the acquisition of Infoglobe, a firm recognized for its expertise in the world of free software, thus creating the hardest hitting team from this field in the entire province with more than 55 specialists.
"Infoglobe is a company with valuable and much sought-after expertise in the area of web content management systems, system infrastructures and business intelligence (BI). It therefore maintains its distinct identity while at the same time providing an ideal complement to the strengths of Libeo, which is recognized in the Web and free software sector," said Libeo's General Manager Joe Bussiere at the closing of the transaction this morning.
SYNERGY
Since 2003, Infoglobe has been breaking ground in the field of free software and TYPO3, a free and open source coded content management system (CMS). "The new Bill 133(i) has opened the door to free software, putting us in a favourable position with our two divisions," Libeo President Jean-Francois Rousseau pointed out.
The acquisition of Infoglobe will allow the two teams to join forces: Infoglobe's 20 enthusiastic employees will work in collaboration with the 35 members of the team at Libeo. "This consolidation brings to the forefront a critical mass of committed leaders and will undoubtedly give new impetus to the market. Free software opens up new avenues of opportunity for a business and government clientele. This is the road to the future that we are going to develop with our colleagues at Libeo," stated Donald Gilbert, President-CEO at Infoglobe.
ABOUT LIBEO
Founded in 1996 and based in Quebec City, Libeo has become a reference point for interactive, mobile web applications based on free software. The team is now made up of 55 enthusiastic professionals, with Jean-Francois Rousseau and Joe Bussiere at its helm. It excels in strategic planning, conception, design, development and technological infrastructure. Libeo is a member of various associations, including VETIQ, Reseau ActionTI, Alliance numerique, AQT and APELL.
(i)Act respecting the governance and management of the information resources of public bodies and government enterprises - Government of Quebec
Contacts:
Source:
Joe Bussiere
General Manager
Libeo
www.libeo.com

Information and interviews:
Anne-Marie-A. Savoie
Communications Consultant
418 704-1559, ext. 228
C. 418 934-7448
[email protected]


Copyright @ Marketwire
Page: 1
Related Keywords:
Libeo , Marketwire, ,Internet Technology,Business,
---