Leap Forward Gaming Announces Picture-in-Picture Patent Pool
(April 24, 2012)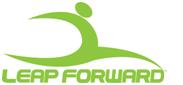 RENO, NV -- (Marketwire) -- 04/24/12 -- Leap Forward Gaming (LFG), a leader in providing gaming industry solutions, announced today the creation of a patent pool for Picture-in-Picture (PiP) technology. The PiP Intellectual Property Pool (pIPP) provides PiP technology that allows casino operators and players to use a gaming machine's screens and touch screen inputs to show and interact with content in addition to the game being played.
PiP systems such as LFG's Patron Display Interface (PDI) give players access to streaming video, promotions, bonusing and even web-based applications such as social media in full and partial-screen modes, all while continuing to enjoy their favorite slot game. PDI is a low-cost, retrofittable solution that works seamlessly with all brands and generations of gaming machines as part of LFG's SaffariNet® ecosystem.
The pIPP includes patents from LFG and exclusively licensed patents from Las Vegas-based technology provider Gaming Technology Group (GTG).
LFG is offering non-exclusive licenses to manufacturers and operators as part of the pIPP which currently includes US patents- 6,379,246; 8,083,592; 8,088,014 and 8,133,102. LFG will announce additional patents to enhance pIPP coverage in the near future. Licenses are available on affordable and non-discriminatory terms to any manufacturer or operator that has offered, or is planning to offer, PiP capabilities.
Gaming Technology Group CEO Bernie Boyle said, "This new partnership will deliver a comprehensive PiP licensing solution to the gaming industry and the patents represent the culmination of a multi-year effort. We believe that casino manufacturers and operators alike will benefit from the new PiP technology that is drawn from this patent pool."
Added Ali Saffari, Leap Forward Gaming's CEO, "LFG is excited to work with the industry veterans at GTG and we welcome them to our licensing program. This agreement confirms and reinforces the importance of intellectual property to LFG and the industry. LFG has identified and is constantly watching for patents that it believes are key to providing secure and compelling PiP solutions. It's LFG's intent to provide these patents, through the pIPP licensing program, to any manufacturer or operator. Just as the cashless IPP and TITO changed the industry, we believe that the pIPP and PiP will also be a game-changer."
About PDI
LFG's landmark Patron Display Interface (PDI) technology is a giant leap forward in gaming technology, providing unparalleled Picture-in-Picture capabilities designed to engage players, increase loyalty, enhance the gaming experience and bolster operators' market position.
PDI enables players to view and interact with real-time, configurable multimedia content on the machine screen without impacting game play. Video streaming, animations, promotional coupons, bonusing and social networking are just a touch away right on full and partial game screens, ushering in a new era of creativity for operators along with interactivity for players, all utilizing web-based content such as HTML5, Silverlight® and Flash.
PDI is a low-cost, turn-key solution that works seamlessly with all brands and generations of gaming machines and is yet another aspect of the growing list of applications enabled by the patented wireless SaffariNet® ecosystem. PDI supports all screen sizes, resolutions and aspect ratios. Its revolutionary approach eliminates the traditional complexities that other gaming machine-based marketing products have attempted such as proprietary technology, unsophisticated player content, and rigid limitations on customizations for operators. PDI is a win-win solution for both players and operators.
PDI deploys custom applications that differentiate casino operators' properties, allowing for maximum flexibility and profitability, creating endless opportunities for interacting with casino players as never before.
LFG's PDI technology is in regulatory submittal along with LFG's wireless technology. The company expects to release both ground-breaking products into the industry in the near future.
About Leap Forward Gaming
Leap Forward Gaming (LFG), headquartered in Reno, NV, specializes in the innovation, development, design, manufacture and operation of wireless communication gaming and non-gaming systems. LFG has developed a new cutting-edge, patented, low-cost wireless ecosystem called SaffariNet® that promises to revolutionize how gaming devices, peripherals, wide-area progressives, player-tracking systems, mobile devices and server-based systems communicate wirelessly and interact across casino floors. LFG's multi-disciplined team of gaming industry professionals has more than 250 years combined gaming experience developing creative and groundbreaking technologies, and its members are the listed inventors on over 500 pending and issued worldwide patents. For more information, please visit www.leapforwardgaming.com.
About Gaming Technology Group
Gaming Technology Group is a leading gaming cash management system provider offering GameLinx, a state of the art modularized gaming management, security and loyalty system that effortlessly improves gaming operations and profits. GameLinx is a gaming machine cash management system, which allows smaller gaming operators to easily track all activity for each machine in each of their locations, providing real-time, accurate automated meter, machine and jackpot functions that optimize operations and expenditures. The consistent monitoring of gaming activity allows for increased game security, operational ease and immediate notifications. When combined with PlayerLinx, GTG's Player Loyalty system, GameLinx and PlayerLinx offers a complete feature rich package for restricted gaming locations on a single point of service terminal to minimize the installation footprint. For more information, please visit www.gogtg.com.
Add to Digg Bookmark with del.icio.us Add to Newsvine
Contact:

Paul Speirs
Steinbeck Communications
P +1 (702) 413-4278
E Email Contact
T @steinbeckcomm


Copyright @ Marketwire
Page: 1
Related Keywords:
Leap Forward Gaming, Applications, Sales & Marketing, Security, Networking, Computer Technology, Mobile Devices, Management, CEO/CFO, Broadcast, Management, Streaming, Computers/Peripherals, Display, WiFi/Wireless, Flash, Graphics/Design, Internet Media, Design, Interactive/Multimedia, streaming, Social Media, Marketwire, , Communications Technology, Social Networking, Web-Based Applications, Other,
---