Leap Forward Gaming Announces Groundbreaking Picture-in-Picture Interface Solution
(April 23, 2012)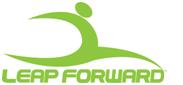 RENO, NV -- (Marketwire) -- 04/23/12 -- Leap Forward Gaming (LFG) and its principal, Ali Saffari, have a history of creating groundbreaking products that forever change the way the gaming industry does business. Now the company has done it again, this time with its revolutionary new Patron Display Interface (PDI) technology.
LFG's landmark Patron Display Interface (PDI) technology is a giant leap forward in gaming technology, providing unparalleled Picture-in-Picture capabilities designed to engage players, increase loyalty, enhance the gaming experience and bolster operators' market position.
Leap Forward Gaming CEO Ali Saffari said, "Casino operators asked us to develop a low-cost, flexible and easily retrofittable Picture-in-Picture solution that works on all gaming machines and player tracking systems. We listened, and the Patron Display Interface (PDI) technology is the solution the industry has been waiting for."
PDI enables players to view and interact with real-time, configurable multimedia content on the machine screen without impacting game play. Video streaming, animations, promotional coupons, bonusing and social networking are just a touch away right on the game screen, ushering in a new era of creativity for operators along with interactivity for players, all utilizing web-based content such as HTML5, Silverlight® and Flash.
PDI is a low-cost, turn-key solution that works seamlessly with all brands and generations of gaming machines and is yet another aspect of the growing list of applications enabled by the patented wireless SaffariNet® ecosystem. PDI supports all screen sizes, resolutions and aspect ratios. Its revolutionary approach eliminates the traditional complexities that other gaming machine based marketing products have attempted such as proprietary technology, unsophisticated player content, and rigid limitations on customizations for operators. PDI is a win-win solution for both players and operators.
PDI deploys custom applications that differentiate casino operators' properties, allowing for maximum flexibility and profitability, creating endless opportunities for interacting with casino players as never before.
LFG's technology does not require traditional, separate and expensive player tracking displays or keypads in the gaming machine. Instead, PDI is a robust, completely customizable system utilizing the existing machine displays to dynamically manage, develop and market content for all players, allowing for targeted marketing campaigns and integration with customer relationship management (CRM) systems.
A recent Roth-Fantini Quarterly Slot Survey tracked slot machine and gaming technology purchasing trends of gaming operators. A key summary finding was that operators are looking to add Picture-in-Picture technology to their gaming floors. The summary states, "roughly 34% of participants representing 57% of the total slots surveyed plan to install Picture-in-Picture system technology within the next 12 months."
LFG's PDI technology is in regulatory submittal along with LFG's wireless technology. The company expects to release both ground-breaking products into the industry in the near future.
About Leap Forward Gaming
Leap Forward Gaming (LFG), headquartered in Reno, NV, specializes in the innovation, development, design, manufacture and operation of wireless communication gaming and non-gaming systems. LFG has developed a new cutting-edge, patented, low-cost wireless ecosystem called SaffariNet® that promises to revolutionize how gaming devices, peripherals, wide-area progressives, player-tracking systems, mobile devices and server-based systems communicate wirelessly and interact across casino floors. LFG's multi-disciplined team of gaming industry professionals has more than 250 years combined gaming experience developing creative and groundbreaking technologies, and its members are the listed inventors on over 500 pending and issued worldwide patents. For more information, please visit www.leapforwardgaming.com.
Add to Digg Bookmark with del.icio.us Add to Newsvine
Contact:

Paul Speirs
Steinbeck Communications
P +1 (702) 413-4278
E Email Contact
T @steinbeckcomm


Copyright @ Marketwire
Page: 1
Related Keywords:
Leap Forward Gaming, Applications, Sales & Marketing, Networking, Computer Technology, Mobile Devices, Management, CEO/CFO, Broadcast, Management, Streaming, Computers/Peripherals, Display, Business, WiFi/Wireless, Flash, Marketing, Graphics/Design, Internet Media, Design, Interactive/Multimedia, streaming, Marketwire, , Communications Technology, Business, Social Networking, Other,
---