Leading UK Cancer Charity Chooses Wyse to Transform Cloud Computing, Making More Funds Available for Research
Superior End User Experience and Multi-Media Access Leads Cancer Research UK to Wyse Cloud Client Computing Solutions
(April 26, 2012)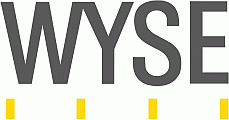 SAN JOSE, CA and LONDON -- (Marketwire) -- 04/26/12 -- Wyse Technology, the global leader in cloud client computing, today announced that its technology solutions will support the work of Cancer Research UK, Britain's leading cancer charity, in migrating systems to the cloud and thus delivering operational efficiencies and savings that will enable more funds for its core research work.
The charity chose Wyse T10 thin clients running the Wyse ThinOS to deliver a phenomenal multi-media experience for end users as well as simplifying IT management and improving overall performance, energy efficiency and security within its private cloud-based solution.
Cancer Research UK is dedicated to beating cancer through research. Its groundbreaking work in finding ways to prevent and treat cancer has saved millions of lives. The charity supports more than 4,000 researchers, doctors and nurses throughout the UK and receives no government funding for its research, depending entirely on the public's generosity.
The charity decided to move to a cloud-based model based on server and desktop virtualization technology in 2010 using a Citrix XenDesktop environment. After a period of supplier evaluations Cancer Research UK selected Wyse and its Wyse T10 thin clients for its head office in London and call centre in Oxford.
Jane Swindle, IS Service Manager, Cancer Research UK, said: "The seamless multi-media optimization of the Wyse T10 ticks all the boxes for us. We've had two units on loan for the past two months and the reaction from the end users has been really positive because the processing of video content is absolutely phenomenal."
"The greater efficiencies of a successful, reliable virtual desktop infrastructure means that Cancer Research UK can put IS operational costs back into its life-saving work. My team is looking forward to forging a strong relationship with Wyse and having a virtual desktop infrastructure that's easy and cost effective to manage and evolves with the charity's needs," she added.
Cancer Research UK will be taking advantage of how the Wyse T10 thin clients run the Wyse ThinOS and utilize a system-on-chip (SoC) design and a built-in media processor to deliver a smooth, multimedia, bi-directional audio and flash back play. Additionally, the Wyse T10 thin clients offer the charity improved operational efficiencies and run multi-media applications at a fraction of the energy consumption of an equivalent workstation at about seven Watts of power in full operation. The Wyse ThinOS means end users have greater security and malware protection because the operating system has no published APIs vulnerable to hackers and centrally stores all data and application for further protection of sensitive data.
Andrew Gee, VP Sales UK, Wyse, said: "The charitable sector is a key market for us and we're delighted to be helping Cancer Research UK take its virtual desktop infrastructure to the next level. It is exciting to hear how the superior multimedia capabilities of the Wyse T10 thin clients mean they will be critical information tools that will help the charity advance its current and future campaigning work in such an important medical field."
About Wyse Technology
Wyse Technology is the global leader in Cloud Client Computing. Wyse portfolio includes industry-leading thin, zero and cloud PC client solutions with advanced management, desktop virtualization and cloud software supporting desktops, laptops and next generation mobile devices. Cloud client computing replaces the outdated computing model of the unsecure, unreliable, energy-intensive and expensive PC, all while delivering lower TCO and a superior user experience. Wyse has shipped more than 20 million units and has over 200 million people interacting with their products each day, enabling the leading private, public, hybrid and government cloud implementations worldwide. Wyse partners with industry-leading IT vendors, including Cisco®, Citrix®, IBM®, Microsoft, and VMware® as well as globally-recognized distribution and service partners. Wyse is headquartered in San Jose, California, U.S.A., with offices worldwide. More information can be found at www.wyse.com.
About Cancer Research UK
Cancer Research UK is the world's leading cancer charity dedicated to saving lives through research.
The charity's groundbreaking work into the prevention, diagnosis and treatment of cancer has helped save millions of lives. This work is funded entirely by the public.
Cancer Research UK has been at the heart of the progress that has already seen survival rates in the UK double in the last forty years.
Cancer Research UK supports research into all aspects of cancer through the work of over 4,000 scientists, doctors and nurses.
Together with its partners and supporters, Cancer Research UK's vision is to beat cancer.
For further information about Cancer Research UK's work or to find out how to support the charity, please call 0300 123 1861 or visit www.cancerresearchuk.org
Add to Digg Bookmark with del.icio.us Add to Newsvine
Media Contact:
Allison Darin
408-473-1223
[email protected]


Copyright @ Marketwire
Page: 1
Related Keywords:
Thin, Cloud, Zero, Cloud Client Computing, Software, Wyse, Client, Desktop, Mobile, Virtualization, USA,Marketwire, ,Medical,Biology,Cancer,
---