Leading Kernel Maintainer Greg Kroah-Hartman Joins The Linux Foundation
Kroah-Hartman Joins Distinguished Group of Linux Foundation Fellows, Including Linus Torvalds, to Advance the Operating System
(February 01, 2012)

SAN FRANCISCO, CA -- (Marketwire) -- 02/01/12 -- The Linux Foundation, the nonprofit organization dedicated to accelerating the growth of Linux, today announced that Greg Kroah-Hartman is joining the organization as Fellow.
Kroah-Hartman is among a distinguished group of software developers that maintain Linux at the kernel level. In his role as Linux Foundation Fellow, Kroah-Hartman will continue his work as the maintainer for the Linux stable kernel branch and a variety of subsystems while working in a fully neutral environment. He will also work more closely with Linux Foundation members, workgroups, Labs projects (http://www.linuxfoundation.org/labs), and staff on key initiatives to advance Linux.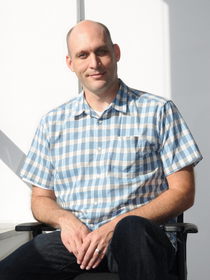 The Linux Foundation Fellowship program provides financial support to software developers working on Linux and open source community projects. Under the auspices of this fund, The Linux Foundation works with users, vendors and developers to identify where and how additional work or resources could accelerate development efforts and spur the adoption of Linux and open source software.
"The Linux Foundation does extremely valuable work, and I am proud to join the organization," said Greg Kroah-Hartman. "I'm excited to continue my work on the Linux kernel alongside the best developers in the world and to increase collaboration among Linux Foundation members and kernel developers."
"Greg is among the world's most talented software developers and is providing unmatched contributions to the advancement of Linux," said Jim Zemlin, executive director at The Linux Foundation. "We're looking forward to working even more closely with Greg and to allow him to expand his focus on the kernel."
Kroah-Hartman created and maintains the Linux Driver Project (http://www.linuxdriverproject.org/foswiki/bin/view). He is also currently the maintainer for the Linux stable kernel branch and a variety of different subsystems that include USB, staging, driver core, tty, and sysfs, among others. Most recently, he was a Fellow at SUSE. Kroah-Hartman is an adviser to Oregon State University's Open Source Lab, a member of The Linux Foundation's Technical Advisory Board, has delivered a variety of keynote addresses at developer and industry events, and has authored two books covering Linux device drivers and Linux kernel development.
The Linux Foundation Fellows today include Till Kamppeter, Greg Kroah-Hartman, Janina Sajka, Richard Purdie and Linus Torvalds. Previous Fellows include Steve Hemminger, Andrew Morton, Andrew Tridgell and Ted Ts'o. For more information on Linux Foundation Fellows, please visit click here.
About The Linux Foundation
The Linux Foundation is a nonprofit consortium dedicated to fostering the growth of Linux. Founded in 2000, the organization sponsors the work of Linux creator Linus Torvalds and promotes, protects and advances the Linux operating system by marshaling the resources of its members and the open source development community. The Linux Foundation provides a neutral forum for collaboration and education by hosting Linux conferences, including LinuxCon, and generating original Linux research and content that advances the understanding of the Linux platform. Its web properties, including Linux.com, reach approximately two million people per month. The organization also provides extensive Linux training opportunities that feature the Linux kernel community's leading experts as instructors. Follow The Linux Foundation on Twitter.
Trademarks: The Linux Foundation, Linux Standard Base, MeeGo, Tizen and Yocto Project are trademarks of The Linux Foundation. Linux is a trademark of Linus Torvalds.
Image Available: http://www2.marketwire.com/mw/frame_mw?attachid=1871911

Add to Digg Bookmark with del.icio.us Add to Newsvine
Media Contact
Jennifer Cloer
The Linux Foundation
503-867-2304
[email protected]


Copyright @ Marketwire
Page: 1
Related Keywords:
Linux, Linux research, Linux training, Linux conferences, Linux kernel, Linus Torvalds, Education,Internet,Business Issues,Software Developers,OS (Operating System),Unix,Linux,Marketwire, ,Financial,Internet Technology,
---