Leading Japanese Multi-National Corporation Replaces PCs, Enables Global Offices and Mobile Workers With Wyse Cloud Client Computing
(July 12, 2011)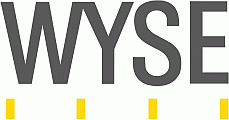 SAN JOSE, CA and TOKYO -- (Marketwire) -- 07/12/11 -- Wyse Technology, the global leader in cloud client computing, today announced a company-wide implementation of its products into Axio Corporation (Tokyo, Minato-ku, President Kazuhiko Enishi, hereinafter referred to as 'Axio') by replacing Axio's legacy business PCs with Wyse thin clients, as well as a continued expansion of the desktop virtualization environment with smartphones and tablets.
Founded in 1991, Axio is the pioneer of system solution providers for Business IT solutions, designing and proposing information systems with the newest and the most suitable products for organizations such as construction, education, management and maintenance. They are proud to boast numerous achievements centered around network solutions including, identity management and security network construction, among others. In 2010, Axio achieved sales close to 4 million yen and now has 212 employees.
In 2006, Axio carried out a complete in-house Wyse thin client implementation and since then, has also provided Wyse solutions to many businesses and public organizations. Notably, at the time of the implementation, over 200 Wyse thin clients were installed by only one IT department supervisor. Axio now utilizes multiple solutions from its cloud client computing portfolio, including the Wyse ThinOS thin clients and the Wyse mobile thin clients running Microsoft Windows Embedded Standard.
Axio is also currently making efforts company-wide to utilize mobile devices such as smartphones and tablets. Since the latter half of 2010, all 140 mobile phones provided to employees were replaced by iPhones and 10 iPads. They are also testing Android options. Virtual desktop access from an iPhone and iPad is also being realized through use of the Wyse remote desktop application, 'Wyse PocketCloud.' Wyse PocketCloud has excellent operability including multifunctional keyboards corresponding to the touch pointer that makes it easy to right click, drag and drop as well as input shortcuts, and has also proven useful for employees to check Excel files located on the server from remote locations.
Beginning with Wyse's start-up in Japan, Axio has been both a proactive user and a solution provider of Wyse devices. Axio has capitalized on their accumulated know-how as Wyse users by implementing these solutions that benefit server environment construction, an infrastructure mixed model system that balances performance and cost, the reduction targets for TCO and less IT downtime. We are thrilled to have Axio as a customer and partner and I look forward to our future implementations.
- Tarkan Maner, President & CEO, Wyse Technology
Axio Corporation has been handling Wyse Technology products for 6 years and Wyse ThinOS in particular, which is superior from many perspectives including management, security, user security, cost and most importantly reducing TCO. Wyse ThinOS is a product where proposals can be made with self-confidence and is used by many customers. At Axio, with our motto of "Standing on your Viewpoint," we carry out our solution proposals from the customer's perspective and this will also be our focus throughout this in-house implementation. The Wyse Cloud Client Computing vision, targeted at strengthening governance and the acceleration of tasks, will be a proposal aimed not only at the customer, but one that will be proactively taken on board within the company itself.
- Kazuhiko Enish, President, Axio Corporation
About Wyse Technology
Wyse Technology is the global leader in Cloud Client Computing. The Wyse portfolio includes industry-leading thin, zero and cloud PC client solutions with advanced management, desktop virtualization and cloud software supporting desktops, laptops and next generation mobile devices. Cloud client computing replaces the outdated computing model of the unsecure, unreliable, energy-intensive and expensive PC, all while delivering lower TCO and a superior user experience. Wyse has shipped more than 20 million units and has over 200 million people interacting with their products each day, enabling the leading private, public, hybrid and government cloud implementations worldwide. Wyse partners with industry-leading IT vendors, including Cisco®, Citrix®, IBM®, Microsoft® and VMware® as well as globally-recognized distribution and service partners. Wyse is headquartered in San Jose, California, U.S.A., with offices worldwide.
For more information, visit the Wyse website at http://www.wyse.com or call 1-800-GET-WYSE.
Add to Digg Bookmark with del.icio.us Add to Newsvine
Allison Darin
adarin@wyse.com
408-473-1223


Copyright @ Marketwire
Page: 1
Related Keywords:
Thin, Cloud, Zero, Digital Media Software, Communications, Digital Audio, Smart Phone, iPods, iphone, iPad, USA, Japan, Marketwire, Apple Computer, Business,
---