Leading Broadcast Studio Harnesses Ethernet Fabric Technology to Meet Demand for HDTV and Online Viewing Services
United Deploys Brocade Ethernet Fabric and High Performance Brocade MLXe Series Core Routers as Part of an End-to-End Network Upgrade to Simplify Operations and Improve Service Levels
(March 27, 2012)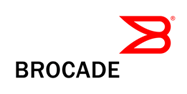 GENEVA -- (Marketwire) -- 03/27/12 -- As the broadcast industry faces up to the challenge of delivering multiplatform content and high definition (HD) video to consumers, United -- part of the Euro Media Group (EMG) and a full-service company providing facilities, technical and creative support for multimedia audiovisual productions -- has turned to Brocade (NASDAQ: BRCD) to deliver an end-to-end data center networking solution based on Ethernet fabric technology and its 10 Gigabit Ethernet (GbE) core routing platform.
The new deployment will provide the performance, elasticity and resilience needed to support higher traffic volumes and daily data volumes in its video production environment that are approaching 16 terabytes. The Brocade® network will also reduce operational cost and complexity for United's IT department while providing a seamless, cost-effective path for high-density deployment of 100 GbE technology.
United provides onsite broadcast facilities for large sporting events such as the FIFA World Cup. It also manages more than 45 percent of all Dutch TV productions and works with international broadcasters such as NBC, Warner and ESPN by providing post-production services that include audio-visual rendering and trans-coding for multiplatform delivery (such as video on demand).
Confronted with the challenge of managing multiple data feeds for various clients -- all demanding secure access/delivery of content -- United looked to significantly update and simplify its networking architecture to improve service levels to its customers.
"In our line of work, managing huge data volumes is nothing new. However, over the past two years it had become all too apparent that our disparate IT environment was no longer fit for our constantly evolving business needs. Coming at the same time as a planned move to a new facility by consolidating four buildings into one, we knew that the time was right to make a wholesale change to our data center network, radically improve performance, and also take an innovative approach to its design," said Marc Ruesen, manager of Business Development at United.
Specifically, United turned to Brocade VCS™ technology and the Brocade VDX™ 6720 Data Center Switches, part of the growing Brocade VDX product family as well as the primary building blocks for Ethernet fabrics that have revolutionized the design of Layer 2 networks inside of data centers. Brocade Ethernet fabrics are designed to improve network utilization, maximize application availability, increase scalability and dramatically simplify network architectures in highly virtualized data centers.
At the network core, Brocade MLXe Series core routers provide the breakthrough 10 GbE performance and scalability to support the firm's rising application traffic demands and deliver reliable services using less hardware -- vastly improving operational efficiency and driving down capital cost. Additionally, the Brocade MLXe provides a seamless, cost-effective path for high-density deployment of 100 GbE technology.
The Ethernet fabric and MLXe deployment are elements of a holistic network upgrade that includes the following Brocade product lines:
"This was an ambitious project, but one that I am delighted to have taken on. Having used Brocade SAN solutions in the data center for many years, we knew that Brocade offered class-leading performance. The new Ethernet fabric-based environment gives us a far stronger proposition to take to market as we have the performance and flexibility to deal with anything our clients ask of us," added Ruesen.
Alberto Soto, Vice President EMEA at Brocade, commented, "Through our data center networking and Ethernet fabric solutions, we are delivering platforms that are unparalleled in today's market. In the media industry, demand will only grow. It is a huge advantage to have an environment that offers seamless scalability and performance without requiring complicated management protocols. United has found such a solution with Brocade."
Video
United on why it deployed Brocade Ethernet Fabric technology:
http://www.youtube.com/watch?v=2-C_3iwNYRo&list=UU42yfEDgSbHZm0EKYsb0oIg&index=15&feature=plpp_video
About Brocade Data Center Networking Solutions
Network architects are now looking for ways to build more powerful, flatter networks that can support higher traffic loads and increased east-to-west traffic in virtualized environments, all while avoiding network congestion. Collapsing network layers also reduces complexity, which lowers overhead costs and reduces risk. This type of design, however, requires high-density, high-bandwidth network components that deliver full wire-speed connectivity. With Ethernet fabric technology and the industry's most powerful routers for enterprise data centers, Brocade can help organizations build flatter, simpler networks today -- and at measurably lower cost than the competition.
About Brocade 10 and 100 GbE Routing Solutions
Leading-edge services such as HD video streaming, cloud services and mobile broadband have significantly altered network traffic behavior. Instead of localized flows with occasional bursts, traffic flows are more collaborative over geographical distances and they last longer. These new traffic patterns consume enormous amounts of network capacity and add a greater degree of complexity to network operations. Brocade 10 and 100 GbE routing solutions deliver scalability, performance, operational simplicity and cost-effectiveness to not only solve these challenges, but also help customers seize this opportunity and generate more business.
For more information, please visit www.brocade.com
About Brocade
Brocade (NASDAQ: BRCD) networking solutions help the world's leading organizations transition smoothly to a world where applications and information reside anywhere. (www.brocade.com)
© 2012 Brocade Communications Systems, Inc. All Rights Reserved.
Brocade, Brocade Assurance, the B-wing symbol, DCX, Fabric OS, MLX, SAN Health, VCS, and VDX are registered trademarks, and AnyIO, Brocade One, CloudPlex, Effortless Networking, ICX, NET Health, OpenScript, and The Effortless Network are trademarks of Brocade Communications Systems, Inc., in the United States and/or in other countries. Other brands, products, or service names mentioned may be trademarks of their respective owners.
Add to Digg Bookmark with del.icio.us Add to Newsvine
BROCADE CONTACTS
EMEA PR & AR
Stuart Marks
Tel: +44 (0) 20 8432 5194
Mob: +44 (0) 7734 688062
markss@brocade.com

Investor Relations
Robert Eggers
Tel: +1 408 333 8797
reggers@brocade.com


Copyright @ Marketwire
Page: 1
Related Keywords:
Brocade, networking, ethernet, fiber channel, converged, SAN, wireless, security appliances, Applications, Security, Networking, Business Issues, Hardware, Connectivity, Wireless, Ethernet, Management, Broadcast, Post/Production, Management, Streaming, Sports Broadcasting, Management, Business, HDTV, Broadcast Technology, Internet Media, Broadcast, HDTV, Production, Hardware, Facilities, Network (LAN), OS (Operating System), streaming, USA, Marketwire, Inc., , Appliances, Television, Business, Other,
---