Leading Analyst Firm Report Titled "X.509 Certificate Management: Avoiding Downtime and Brand Damage" Is Now Available Through Venafi Website
Enterprise Key and Certificate Management Leader Venafi Hosts Resource for Market Education and Industry Best Practices
(February 07, 2012)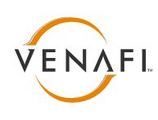 SALT LAKE CITY, UT -- (Marketwire) -- 02/07/12 -- Venafi, the inventor of and market leader in enterprise key and certificate management (EKCM) solutions, today announced the availability of a report on the critical need for enterprises to deploy automated certificate discovery and management solutions. The report -- X.509 Certificate Management: Avoiding Downtime and Brand Damage, published Nov. 4, 2011, by leading research firm Gartner -- highlights the time, cost and vulnerabilities associated with manually reviewing and managing security certificates. The report analyzes current manual techniques, discusses methods for remediating resulting problems, and underscores the need to protect enterprise assets by automating certificate management.
According to the report, "Organizations are often not aware of the scope or the validity status of their X.509 certificate deployments until it is too late. Organizations need to establish formalized plans and, if necessary, leverage available tools to minimize impact."
GARTNER REPORT "X.509 CERTIFICATE MANAGEMENT: AVOIDING DOWNTIME AND BRAND DAMAGE" Download the full report here.
"Despite the frequent and disruptive certificate authority (CA) compromises and the resultant digital certificate trust issues for those CAs, we are continually surprised to find that IT security teams are unaware of and unprepared for the consequences of poorly managed X.509 certificates. Organizations are using large numbers of certificates to encrypt and protect information and authenticate systems to one another -- in their data centers, private clouds and now on mobile devices. What's amazing is how few know how many certificates are installed and in use, when they are going to expire, or who the issuing CAs are," said Jeff Hudson, Venafi CEO.
"A best-practices approach is a must," Hudson continued. "This guidance from Gartner is certain to educate and motivate better SSL certificate management, which in turn will greatly reduce the operational and security risks that result from poor management. Venafi is hosting this report as part of our ongoing commitment to educate the security community on SSL certificate management."
The following recommendations are taken from the Gartner report:
"Organizations with roughly 200 or more documented X.509 certificates in use are high risk candidates for unplanned expiry and having certificates that have been purchased but not deployed. They must begin a formalized discovery process immediately."
"Automated certificate discovery and renewal/management works to minimize the risk of unplanned expiry. Manual or automatic certificate management should be leveraged to attribute accountability and ownership of X.509 certificates within organizations."
"Organizations need to create an inventory of X.509 certificates and certificate issuers to minimize the impact and downtime in the event of a certificate issuer compromise, suspected compromise or attack as seen over the past 18 months involving several certificate authorities. Furthermore, organizations need to plan for and practice what they will do in the event of a certificate authority compromise in the context of a security incident."
Social Links
Get social with Venafi, interact on: Facebook: http://www.facebook.com/Venafi, Twitter: @Venafi, LinkedIn: http://www.linkedin.com/company/venafi, YouTube: http://www.youtube.com/user/Venafi, and the Blog: www.venafi.com/about/blog/
About Venafi
Venafi is the inventor of and market leader in enterprise key and certificate management (EKCM) solutions. Venafi delivered the first enterprise-class solution to automate the provisioning, discovery, monitoring and management of digital certificates and encryption keys -- from the datacenter to the cloud and beyond -- built specifically for encryption management interoperability across heterogeneous environments. Venafi products reduce the unquantified and unmanaged risks associated with encryption deployments that result in data breaches, security audit failures and unplanned system outages. Venafi also publishes best practices for effective key and certificate management at www.venafi.com/best-practices. Venafi customers include the world's most prestigious Global 2000 organizations in financial services, insurance, high tech, telecommunications, aerospace, healthcare and retail. Venafi is backed by top-tier venture capital funds, including Foundation Capital, Pelion Venture Partners and Origin Partners. For more information, visit www.venafi.com.
Media Contact:
Justin Gillespie
Trainer Communications
925-271-8215
Email Contact


Copyright @ Marketwire
Page: 1
Related Keywords:
Venafi, EKCM, encryption, key management, SSH keys, asymmetric keys, digital certificates, Marketwire, , IT (Information Technology), Security, Financial,
---