Leaders From Technology, Business, Education, and Civic Groups to Address Illinois Technology Talent Gap
Illinois Technology Association Recruits Talent Leadership Board
(October 24, 2011)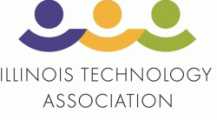 CHICAGO, IL -- (Marketwire) -- 10/24/11 -- The Illinois Technology Association and partners from the local community are coming together to address the ongoing qualified technology talent gap in Illinois and put an end to the brain drain that is affecting Illinois' economy.
Illinois has the 6th largest gap between qualified technology talent and open positions, per Dice.com, limiting the growth of the local economy. ITA introduced the Fall Challenge, an annual program to inform students across the world-class universities located in Illinois about the vibrant local technology community. The program includes cash prizes for the top three scores on the Final Challenge.
The ITA Talent Leadership Board takes the initiative further, drawing together hiring technology managers from across the spectrum of industries, education and entrepreneurship programs, and civic leaders to collaborate on actively retaining top talent.
"Here in Illinois we have some of the nation's brightest minds working on cutting-edge innovations in technology, education and business," Governor Quinn said. "I salute the Illinois Technology Association and its partners for taking steps needed to keep our best and brightest here in Illinois."
The Talent Leadership Board is tasked with leading efforts to address improving the availability of qualified technology talent to fuel Chicago technology companies and thereby the economy. The ITA Talent Leadership Board charter addresses three key areas:
Technologists' skills upon graduation, ensuring they are aligned with hiring companies needs
Encouraging & supporting current university technology students
Insights to government and civic organizations to attract and retain technology talent in our city and state
The Talent Leadership Board includes the following individuals:
Business Leaders
Jeremie Bacon, President and Chief Executive Officer, Backstop Solutions
Josh Bennett, Technology Architect, The CME Group
Rona Borre, President and CEO, Instant Technology
Mike Evans, Co-Founder and Chief Operating Officer, GrubHub
Sue Fullman, CEO, Dishable.com
Jeff Holden, Senior Vice-President Product Development, Groupon
Joe Jablonski, Chief Executive Officer, WeGather
George Kondiles, Chief Technology Officer, WeGather
Roger Liew, Chief Technology Officer, Orbitz
Matt Mead, Chief Technology Officer and Managing Director, Redpoint Technologies
Andre Odendaal, Vice-President Information Technology, RJOBrien
Amisha Rigia, Vice-President Talent Management, Model Metrics
Lance Russell, Co-Founder and Director of Operations, Pointbridge
Eric Wasowicz, Managing Partner, RJE Group
Paul Waters, Associate Director, The CME Group
Education Leaders
Nick Karonis, Computer Science Department Chair, Northern Illinois University
Renu Kulkarni, Founder and Executive Director, FutureMedia, Georgia Institute of Technology
Dennis Roberson, Vice-Provost, Illinois Institute of Technology
Jed Taylor, Assistant Director, Tech Entrepreneur Center, University of Illinois, Urbana-Champaign
Ira Weiss, Professor, University of Chicago
Civic & Government Leaders
Linda Dao, Managing Director, Technology Marketplace Development, Chicagoland Chamber of Commerce
Charles Eaton, Executive Director, Creating IT Futures Foundation
Dan Lyne, Director, Technology, World Business Chicago
Lance Pressl, President, Chicagoland Chamber of Commerce Foundation
Matt Summy, President & CEO, Illinois Science and Technology Coalition
Todd Thibodeaux, President & CEO, CompTIA
"It is imperative to the continued success of the local technology industry to address the talent gap, and ITA is committed to tackling this issue," said ITA President, Fred Hoch. "We hear about the need for qualified technology talent over and over again from our member companies... they need true technologists, not trained users of existing software, but real developers. There is a gap between the skills available in the area and the skills needed."
To get involved with the ITA and the local technology industry, contact us headquarters@illinoistech.org.
About the ITA
The Illinois Technology Association (ITA) is a driving force behind the growth of Illinois' vibrant technology industry. We are relentless in championing the development and application of technology, from start-up companies to industry leaders, leveraging the transformative nature of technology to revolutionize industries. ITA uniquely capitalizes peer-to-peer collaboration, networking, and access to experts across the breadth of business to cultivate the Illinois technology industry. The unique and powerful integration of these valuable and experienced resources differentiates the ITA as a source of accelerated growth for the technology industry of Illinois. For more information about ITA, please visit www.illinoistech.org.
Contact the ITA at headquarters@illinoistech.org, follow the discussion on Twitter at @itabuzz, and visit www.illinoistech.org to find out more about how ITA supports the growth of the local industry.
Add to Digg Bookmark with del.icio.us Add to Newsvine
Contacts:
Dorothy Radke
Marketing & Communications
ITA
+1.312.924.1044
dradke@illinoistech.org


Copyright @ Marketwire
Page: 1
Related Keywords:
Illinois Technology Association, Technology Events, Technology Networking, software association, Sales & Marketing, Education, Networking, Management, CEO/CFO, Marketwire, , IT (Information Technology), Networking, Computer Science, Business, Science, Technologists,
---