Lattice Announces New Release of ispLEVER Classic Design Tool Suite
Improved Design Support for Ultra-Low Power ispMACH 4000ZE CPLDs and High Volume Mature Lattice Programmable Devices
(October 17, 2011)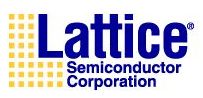 HILLSBORO, OR -- (Marketwire) -- 10/17/11 -- Lattice Semiconductor Corporation (NASDAQ: LSCC) today announced the immediate availability of its ispLEVER® Classic version 1.5 design tool suite. This new Windows-based version is now available for download and licensing at no charge from the Lattice website, www.latticesemi.com/ispleverclassic. The comprehensive ispLEVER Classic 1.5 design software continues to support the ultra-low power ispMACH® 4000ZE CPLD family as well as all of Lattice's mature programmable devices, including GAL® and ispGAL™ Simple PLDs (SPLDs); ispLSI®, MACH®, ispMACH and ispXPLD® Complex PLDs (CPLDs); ORCA™, FPSC and ispXPGA® Field Programmable Gate Arrays (FPGAs); and ispGDX®/ispGDX2™ crosspoint devices.
Lattice's ispLEVER Classic 1.5 design software includes everything necessary to take a project from concept through to a programmed device and provides a powerful set of software tools for all design tasks, including project management, HDL design entry, module/IP integration, place and route, timing analysis, in-system logic analysis and much more. Tool reporting has been improved with version 1.5, to make it easier to interpret. The Windows 7 64-bit OS is also now fully supported. Lattice also works closely with industry leaders Synopsys and Aldec to provide superior HDL synthesis and simulation solutions, fully integrated into the ispLEVER Classic design flow.
"With release 1.5 of ispLEVER Classic, Lattice reaffirms its commitment to provide regular maintenance for our CPLD-based and high volume mature silicon products. Our ispLEVER Classic design software continues to be a complementary product to our Lattice Diamond® design environment, for which we continue to develop advanced system-on-chip design capabilities for our latest low power, low cost FPGAs," said Mike Kendrick, Lattice Director of Design Tools Marketing.
About Lattice Diamond Design Software
In addition to ispLEVER Classic, Lattice offers Lattice Diamond design software for use with its latest FPGA products. Lattice Diamond software incorporates an intuitive, modern GUI that enables several new concepts that help users quickly explore design alternatives to meet their cost, power and performance goals. Lattice Diamond software is provided for Windows and Linux platforms and can be downloaded from Lattice website www.latticesemi.com/latticediamond.
Pricing and Availability
The ispLEVER Classic 1.5 design software suite is available now for download and licensing at no charge from the Lattice website, www.latticesemi.com/ispleverclassic.
About Lattice Semiconductor
Lattice is the source for innovative FPGA, PLD, programmable Power Management and Clock Management solutions. For more information, visit www.latticesemi.com.
Follow Lattice via Facebook, RSS and Twitter.
Lattice Semiconductor Corporation, Lattice (& design), L (& design), ispLEVER, ispMACH, ispGAL, ispLSI, GAL, MACH, ispXPLD, ORCA, ispXPGA, ispGDX, ispGDX2, Lattice Diamond and specific product designations are either registered trademarks or trademarks of Lattice Semiconductor Corporation or its subsidiaries in the United States and/or other countries.
GENERAL NOTICE: Other product names used in this publication are for identification purposes only and may be trademarks of their respective holders.
EDITORIAL/READER CONTACT:
Brian Kiernan
Corporate Communications Manager
Lattice Semiconductor Corporation
503-268-8739 voice
503-268-8688 fax
brian.kiernan@latticesemi.com


Copyright @ Marketwire
Page: 1
Related Keywords:
power management, platform management, mixed signal, eval board, clock management, FPGA, CPLD, PLD, Unix, Linux, USA, Marketwire, Family, Other,
---