LatinVision Media Announces Lineup of Sports Industry Powerhouses Partaking in Its "3rd Annual Marketing to Latinos: Sports Conference"
Fox Deportes, the NFL, NASCAR, the USTA, Universal Sports and ESPN Deportes Are Confirmed to Participate as Speakers in the Upcoming April 12th Event in New York City
(March 21, 2012)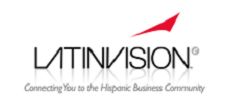 NEW YORK, NY -- (Marketwire) -- 03/21/12 -- LatinVision Media Inc., a New York-based organizer of conferences and networking events focused on marketing to U.S. Hispanics and Latin American businesses and consumers, today announced that its upcoming "Sports Marketing to Latinos Conference" will feature executives from Fox Deportes, the NFL, NASCAR, the USTA, Universal Sports and ESPN Deportes, among others.
High-profile speakers will address sports marketing best practices, growth opportunities, and case studies relevant to capturing the estimated $1.2 trillion in consumer purchasing power of US Hispanics and even more, when considering Latin Americans.
"Sports passion is embedded in Latino culture. Their interest in sports goes beyond the stereotypes of soccer. Hispanics, for one, are not only huge fans and spectators of other sports, we are players; online and offline, and on the social and mobile side, we over-index. We get completely immersed and want a '360 experience' of watching, reading, commenting, and sharing -- anytime and anywhere," expressed Carlos Vassallo, CEO of LatinVision Media Inc., the conference's organizing firm.
"Marketers and communication executives know by now that Latinos are the fastest growing market in the US. The question still is how to best engage them and make that deep emotional connection, and make their brands resonate to become the first choice among Hispanics. Our conference series does exactly that; it brings to the table the proven tools and best practices that will help attendees gain market share by leveraging the Latino passion points. Not only that, but the networking opportunities are tremendous."
The event will be held in New York City on April 12, 2012. Confirmed Sponsors are Fox Deportes, ESPN Deportes, the USTA, ImpreMedia, Ethnic Technologies, Wines of Argentina and others.
The full-day conference will feature a variety of personal presentations and moderated panels, with audience Q & A and ample time to network, from 8:30am until 5pm, followed by an exclusive networking reception with complimentary beverages and hors d'oeuvres, designed for one-on-one exchanges and heavy networking.
The Current Panelist Lineup Includes:
Chris Russo, CEO, Big Lead Sports by FSV
Jay B. Lee, Chief Financial Officer, Bloomberg Sports
Brad Rothenberg, Partner, BRC Group / Alianza de Futbol
Mario Fraticelli, Deputy Editor, ESPN Deportes
Vincent Cordero, General Manager, FOX Deportes
Marcus Jimenez, Partner / Principal, Huemanitas
Joe Favorito, Sports PR and Marketing Expert, Joe Favorito
Carlos Vassallo, CEO, LatinVision Media
Marcus Jadotte, Managing Director Public Affairs, NASCAR
Alvaro Saralegui, SVP, NFL
Matt Neidl, Group Director Multicultural Marketing, Octagon
Bruno Rocha, VP Distribution, Perform Group
Céline Del Genes, Global Head of Marketing and Go-To-Market Women, Reebok International
Joseph Schramm, Managing Partner, Schramm Marketing Group
Dario Brignole, CEO, Shine Entertainment
Vicente Navarro, Director Hispanic Marketing, Sports Endeavors Inc.
David Sternberg, CEO, Universal Sports, an NBC Company
Karin Buchholz, Director, Community Tennis Council, USTA
Check back soon with our Speaker List for more confirmations.
For more information about the conference, including registration and sponsorship opportunities: www.latinvision.com/conference/sports and www.latinvision.com/conference/sports/sponsors.pdf
To learn more about the 2012 LatinVision Conference Series: www.latinvision.com/marketing
About LatinVision Media
LatinVision Media, Inc., is one of the largest, most trusted US Hispanic and Latin American business communities dedicated to helping professionals, executives, brands, and entrepreneurs enter and expand in the U.S. Hispanic and Latin American markets. Their year-round "Marketing to Latinos Conference Series" is attended by some of the biggest names and brands in the business world, including many Fortune 500 executives, and their exclusive events are considered the premier destination for US Hispanic and Latin American networking.
Add to Digg Bookmark with del.icio.us Add to Newsvine
Contact:
Violeta Alba
[email protected]
LatinVision Media
Tel: 646-519-3580


Copyright @ Marketwire
Page: 1
Related Keywords:
LatinVision Media, Sports, ESPN Deportes, Fox Deportes , Sales & Marketing, Networking, Pro AV, Presentors, Prosumer/Consumer, Business, Marketing, Business Issues, Presentation, Channel/Distribution, Marketing, Events, USA, Marketwire, , Sports, Financial, Genetics, Business, Sports, Football, Soccer, Tennis, Auto Racing, Other, Women,
---