La Redoute Releases 'Pix&Find' for Instant Print Catalog Shopping on iPhones
New Solution Powered by Image Recognition Software From LTU Technologies
(November 16, 2010)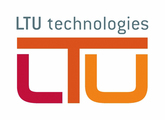 NEW YORK, NY and PARIS -- (Marketwire) -- 11/16/10 -- LTU technologies (www.LTUtech.com), a pioneer in image recognition software, and La Redoute, the number one fashion and decor print catalog in France, announced the release of the updated La Redoute iPhone application featuring 'Pix&Find.' The new feature allows shoppers to snap a photo of any La Redoute catalog page item to instantly get more details and add it to their shopping cart from the iPhone.
The new 'Pix&Find' feature is the first and only one of its kind that merges the offline catalog shopping and the online shopping experience using image recognition software from LTU technologies. With the La Redoute application, users take a photo of an item in the printed catalog. The photo is then analyzed by LTU technologies' image recognition technology and matched against La Redoute's merchandise. When there is a match, users will instantly get details about colors and sizes available and can purchase the item directly from the phone.
The updated application already works with the La Redoute Fall/Winter 2010-2011 catalog featuring about 25,000 items. 'Pix&Find' is expected to be available to the rest of the European region soon.
"LTU's image recognition technology is easy to install and to use, but moreover it avoids crowded pages with QR codes that are usually pretty hard to implement and compromise our catalog photo integrity," explains Mickaël Pynson, Email Social Media and M-commerce Marketing Manager at La Redoute. "With 'Pix&Find,' we are making it easier and faster for our customers to access product information and to purchase directly from the application."
LTU for Mobile Marketing
LTU technologies delivers image recognition software and solutions to retailers and marketers that help them create unique mobile marketing programs and a more dynamic and engaging way to present products and information. From its recently launched solution for email-based mobile marketing campaigns, to its 'Google Goggles'- like application, lookthatup, (www.lookthatup.com) and its open APIs, the company continues to help businesses increase brand equity through mobile applications. LTU is currently in development with customers for innovative wine and art recognition applications, as well as print advertisement applications that link to digital content.
"LTU has developed robust and proven solutions for 10 years, and continues to focus development efforts on taking image recognition to the next level of innovation," said company founder and CEO, Alexandre Winter. "We are very proud and excited about our partnership with La Redoute and the 'Pix&Find' functionalities that make mobile shopping accessible, fun and simple for consumers to use."
About LTU technologies
Founded in 1999 by scientists from MIT, Oxford University and INRIA, LTU technologies provides cutting-edge image recognition technologies to leading commercial and government organizations worldwide.
The technology has successfully been integrated into commercial and government solutions for media intelligence and advertisement tracking, mobile applications, site search for eCommerce and stock photography, brand and copyright protection, police investigations (stolen art, child abuse), and many more. For more information, visit http://www.ltutech.com.
Add to Digg Bookmark with del.icio.us Add to Newsvine
Media Contact:
Traci Massaro
TAM Public Relations
Email Contact
978-255-1231


Copyright @ Marketwire
Page: 1
Related Keywords:
LTU technologies, France,Marketwire,Apple Computer,Lifestyle,Email,
---