LPS Integration Named to CRN's 2012 List of Tech Elite 250
(March 29, 2012)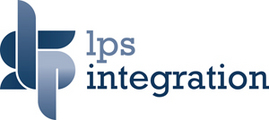 NASHVILLE, TN -- (Marketwire) -- 03/29/12 -- LPS Integration announced today it has been named to CRN's second annual list of the Tech Elite 250. Companies on the 2012 Tech Elite 250 list represent an elite group of IT Solution Providers that have invested in the training and education needed to earn the most technical certifications in the IT Channel.
In compiling the list, CRN editors worked with the UBM Channel research group and a team of outside experts to define the most customer-beneficial technical certifications in the IT channel. These technical certifications have enabled solution providers to deliver the most premium products, services and support to their North American customers.
LPS Integration takes great pride in the quality of its engineering team and sets very high goals that each team member must achieve. "We have developed a training program for each of our three teams and all team members must attend a series of classes and obtain top industry certifications in order to meet and maintain our employment standards," says Frank Pulliza, VP and COO, of LPS. He adds, "In addition to specialized, national training programs, LPS has its own training center and delivers authorized Citrix and Microsoft courses in order to develop our team and our client's engineers. We believe educated clients are the best clients to have."
"The 2012 Tech Elite 250 list recognizes an exclusive group of Solution Providers that have shown a dedication to helping customers innovate while reducing costs," said Kelley Damore, Vice President, Editorial Director at UBM Channel. "By identifying and adapting to the skills and training needed to best serve today's customers, members of the Tech Elite 250 have proven their commitment to delivering the products and services that today's end-users value most."
A sample of CRN's 2012 "Tech Elite 250" list is featured in the February issue of CRN Magazine and online at www.crn.com.
LPS Integration celebrates its ten year anniversary next month and has a lot to celebrate. Literally starting with three employees, David Linzy (L), Frank Pulliza (P), and Todd Sanford (S), LPS has achieved annual sales in excess of $45M with record year over year growth during the last four years. Last year, LPS opened a second office in Atlanta, GA, and its market coverage extends throughout the southeastern United States. LPS Integration has been steadily hiring engineering and sales staff to support its growing client base as well as help fill open technical positions within its region.
Virtualization trends within the IT industry are a driving factor in LPS Integration's success as its business is centered on data center solutions. Primary partners include Citrix, EMC, Cisco, VMware and Microsoft.
LPS Integration's recent awards and achievements include top honors at the 2011 Citrix partner conference, Synergy, in San Francisco, CA, and was named US Partner of the Year for 2010. LPS also won Citrix Southeast Partner of the Year in both 2009 and 2010. Additionally, LPS received one of only six EMC VSQ awards handed out in 2011. The VSQ award represents outstanding customer satisfaction ratings for services provided. Other awards include the Cisco Channel Customer Satisfaction Award, based on customer satisfaction ratings; Winner of the Nashville Business Journal's Nashville's 25 Fastest-Growing Private Companies, and was voted one of Nashville's Best Places to Work by its employees.
LPS Integration, through its affiliation with M7 Global Partners, earned the highly regarded Microsoft Global Virtualization Partner of the Year in 2011, demonstrating excellence in innovation and implementation of customer solutions based on Microsoft technology. LPS is a founding member of M7 Global Partners, a national network of the country's leading IT consultants. Other M7 members recognized as part of the 2012 Tech Elite 250 are AEC Group, Gotham Technology Group, IntraSystems, IPM, Entisys, Agile 360, and Right! Systems.
About LPS Integration, Inc. LPS Integration, Inc. is an IT engineering and consulting firm, specializing in data center solutions, including Virtualization, Networking and Storage. LPS Integration is headquartered in Nashville and covers the entire Southeastern region.
LPS Integration is professional, cost-effective, and accessible around the clock to ensure the greatest productivity and success for our clients. Using our comprehensive assessment strategy, we work to improve and optimize our clients' infrastructures, processes, and procedures while lowering their overall costs. For more information, visit us online at www.lpsintegration.com or call us toll free at 1 (866) 577-2902.
About UBM Channel: (www.ubmchannel.com)
UBM Channel is the premier provider of IT channel-focused events, media, research, consulting, and sales and marketing services. With over 30 years of experience and engagement, UBM Channel has the unmatched channel expertise to execute integrated solutions for technology executives managing partner recruitment, enablement and go-to-market strategy in order to accelerate technology sales. UBM Channel is a UBM company. To learn more about UBM Channel, visit us at www.ubmchannel.com.
UBM plc (www.ubm.com)
UBM plc is a leading global business media company. We inform markets and bring the world's buyers and sellers together at events, online, in print and provide them with the information they need to do business successfully. We focus on serving professional commercial communities, from doctors to game developers, from journalists to jewelry traders, from farmers to pharmacists around the world. Our 6,000 staff in more than 30 countries is organized into specialist teams that serve these communities, helping them to do business and their markets to work effectively and efficiently. For more information, go to www.ubm.com
Add to Digg Bookmark with del.icio.us Add to Newsvine
For additional information please Contact:
LPS Integration
Claudia Ferguson
Director of Marketing
(615) 564-5923
Email Contact


Copyright @ Marketwire
Page: 1
Related Keywords:
Citrix, Cisco, EMC, Microsoft, VMware, computer, IT, training, awards, hiring, M7, cloud, technology, Sales, Marketing, Sales & Marketing, Education, Storage, Networking, Business Issues, Services, Misc, Standards, Sales, Sales, Game Development, Business Media, Marketing/Distribution, Marketing, Business, Marketing, Standards/Initiatives, USA, Marketwire, Inc., , AEC Attendees, Marketing Services, Business, Other,
---