LORI Magazine: The Woman Entrepreneur's Webzine Is Now Launched!
(April 17, 2012)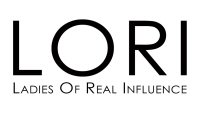 MONTREAL, QUEBEC -- (Marketwire) -- 04/17/12 --
Editors Note: There is an image and a video associated with this press release.
LORI Magazine is a bilingual webzine (lorimagazine.com) that celebrates women entrepreneurs and those who distinguish themselves in their domain of expertise by exercising strong leadership skills, abounding creativity and unique talents. This new webzine is focused on empowering the careers, interests and dreams of its readers.
LORI Magazine, a Webzine in Service of Women Entrepreneurs
LORI presents an array of original articles, photos and videos that are pertinent to modern women in business. For its launch, LORI Magazine is covering "Shoe Stories," a fashion show-benefit event held by the Blue Metropolis Foundation. Always interested in following extraordinary women, LORI Magazine presents the participants of Shoe Stories under the theme of Social Entrepreneurship (click here to watch the video). Additionally, LORI recently landed an exclusive interview with author and independent broadcast professional Esther Begin who returned to Montreal to promote her novel "Carnet d'une Flaneuse a New York."
Website: www.lorimagazine.com
Twitter: @lorimagazine
To view the image associated with this press release, please visit the following link: http://www.marketwire.com/library/20120417-Goddess_LORI_800.jpg
To view the video associated with this press release, please visit the following link: http://www.youtube.com/watch?v=zvAm11O8bn4
Contacts:
E.T. Louis-Seize
Founder and Editor in Chief
[email protected]

Stephane Atanga
Founder, Marketing & Development Strategist
438-885-4147
[email protected]


Copyright @ Marketwire
Page: 1
Related Keywords:
LORI Magazine , Blue Metropolis Foundation , lorimagazine.com , Marketwire, , Lifestyle, Business, Women,
---