LIME and F-Secure Partner to Bring Online Backup and Internet Security Services to Caribbean Telecom Customers
LIME's Broadband Subscribers Get Enhanced Security When Surfing the Web and Storing Photos, Videos, Music and Other Irreplaceable Media From Any Device
(October 18, 2011)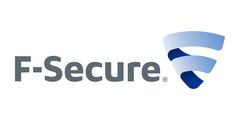 SAN JOSE, CA -- (Marketwire) -- 10/18/11 -- F-Secure and LIME, the Caribbean's leading full-service communications provider, today announced a partnership to deliver LIME broadband users F-Secure's Internet security, online backup and content sharing services for PCs and Macs. F-Secure's services will ensure LIME's business and consumer customers have a reliable, cloud-based solution for storing their important media and are protected from viruses and other types of malware.
A customer equipping his computer with security software is no longer optional, it is now absolutely necessary in order to fully protect sensitive data. By offering F-Secure's Internet security services, LIME is allowing its customers to easily implement security features on their PCs and rest assured they are safe online at all times.
Most people store all of their most important and often irreplaceable files and information on their computer hard drive. Unfortunately, hard drives frequently crash, putting consumers at risk of losing all of these critical files -- forever. Storing this data in the 'cloud' through F-Secure's Online Backup service, LIME customers can prevent losses of this scale, and can more conveniently access files from any device with an Internet connection.
"F-Secure has not only developed superior security and storage technologies, but it has also demonstrated it can deliver these functionalities on a massive scale to a large number of subscribers," said Ian Galt, Managing Director, Managed Services, LIME. "We have always delivered robust security services to our customers and we continue to seek out ways to further strengthen these services. That is why we are pleased that F-Secure is able to offer the kind of services that will give our subscribers that added protection for their digital content and allow them to share it more seamlessly with friends and family, all with the peace of mind that their PCs are safe, secure and easily accessible."
"From our research, we learned that people want to do more with their photos, music and videos. We also understand that worrying about security threats is the last thing on most consumers' minds. Through our partnership with LIME, we are proud to be able to free their subscribers from the stress of security concerns and offer them a proven solution for protecting their valuable content," said Curtis Cresta, vice president of F-Secure North American operations. "This partnership also confirms the demand for these types of services that we offer to the largest operators in the world."
F-Secure -- Protecting the irreplaceable
While you concentrate on what is important to you, we make sure you are protected and safe online whether you are using a computer or a smartphone. We also backup and enable you to share your important files. Our services are available through over 200 operators around the world and trusted in millions of homes and businesses. Founded in 1988, F-Secure is listed on NASDAQ OMX Helsinki Ltd.
f-secure.com | twitter.com/fsecure | facebook.com/f-secure
For more information, please contact

Jennifer Kutz
+ 1 (415) 992-4400
Email Contact


Copyright @ Marketwire
Page: 1
Related Keywords:
internet security, telecom services, value-added services, online backup, digital content protection, Computers/Peripherals,Family,Internet,Computer,Hard Drives,Broadband,Family,Digital Media Software,Communications,Movies & Music,Web,Smart Phone,Security,Family,Research,Music,Social Media,Storage,Security,Internet,Business Issues,Services,Software,Misc,Backup,Security,Threats,Security,Internet/Web,Prosumer/Consumer,Business,Internet,Web,Broadband,Handheld PC/PDA,PDA/Smartphone,Storage,Mac,OS9,OSX,Marketwire, ,Music,Internet Technology,Business,Internet,Internet Security,Family,Other,
---