Know What's Next: Chinese Executives in Spain to Envision Globalization of Chinese Firms
(November 07, 2011)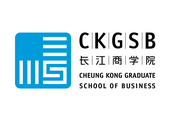 VALENCIA, SPAIN -- (Marketwire) -- 11/07/11 -- Beijing-based Cheung Kong Graduate School of Business (CKGSB) is exporting on-the-ground China insight and experience to Europe today by bringing a group of more than 50 leading Chinese executives and academics to the Global China Business Meeting. The executives will share their views on this year's theme, "Globalizing Chinese Firms." CKGSB is a strategic partner at the two-day meeting, held annually in rotating European cities. The meeting molds discourse on Chinese business by assembling around 400 global business leaders and government, academic and non-profit representatives to share insight on key trends. CKGSB's executive participants bring to the discussions a deep practical understanding of China's dynamic business landscape. Their knowledge is vital in grasping how Chinese firms will build sustainable global brands in coming years.
The executives are currently participating in CKGSB's China CEO Program, China's premier executive education course. It draws from the most influential and dynamic business leaders in China and was called a "who's who of Chinese business" by Businessweek.
Highlights of this year's Global China Business Meeting include the two panel discussions hosted by CKGSB. The first, "Redesigning Financial Services," examines the future of China's financial markets and is moderated by CKGSB Professor of Finance Mei Jianping. Several CKGSB students will sit on the panel, including Wang Jianping, Chairman and President of Bank of Dalian, which had total assets of more than US$27 billion as of 2010.
The other CKGSB-hosted discussion, "Spearheading China's Private Sector," is hosted by CKGSB Professor of Finance Henry Cao. It will also feature several CEO Program panelists, including Liang Xinjun, CEO of Fosun International, one of China's largest private enterprises.
In coming years CKGSB will continue bridging East-West knowledge gaps by establishing global executive education and executive MBA programs that will educate business leaders around the world about doing business in China and with the Chinese companies that are increasingly becoming global players. The school will initially focus on the European market.
CKGSB recently announced that Neil Selby, former International Director of Executive Education at Oxford Saïd Business School, will join CKGSB's European operations as Director of Executive Education.
Noted Selby, "CKGSB offers businesses in Europe much insight and guidance as they seek to do good and sustainable business with the Asian economies and China in particular. I'm glad to join the school and I believe CKGSB has a bright future in Europe bridging urgent knowledge gaps about these economies that are reshaping the global business landscape."
Image
Company logo: http://release.media-outreach.com/i/Download/236
About CKGSB
Established in 2002 and headquartered in Beijing, Cheung Kong Graduate School of Business (CKGSB) is China's first faculty-governed, non-profit and research-driven business school. CKGSB offers thought leadership on the theory and practical reality of doing business in China, with an emphasis on the globalization strategies of Chinese companies and competition and collaboration among state-owned enterprises (SOEs), MNCs and private firms. The school's world-class faculty members have trained and taught at top global institutions and its alumni network is composed of entrepreneurs and corporate leaders who are daily changing the face of business in China and beyond.
CKGSB has satellite campuses in Shanghai and Shenzhen, and a network of international offices in London, New York, and Hong Kong. It offers MBA, finance MBA and EMBA degrees, as well as China-focused, English-language executive education programs. The school was founded with financial support from the Li Ka Shing Foundation (LKSF).
Add to Digg Bookmark with del.icio.us Add to Newsvine
Contact

European operations
Oliver Shiell
[email protected]

Media inquiries
Dan Siekman
[email protected]


Copyright @ Marketwire
Page: 1
Related Keywords:
Cheung Kong Graduate School of Business, CKGSB, Global China Business Meeting, , China, Hong Kong, Spain, Marketwire, , Financial, Business, china, Other,
---