Kirusa Platforms Processed a Whopping 600 Million Calls in March
Catering to More Than 30 Carriers Across 20 Countries, Kirusa Preferred Choice of Consumers
(May 07, 2012)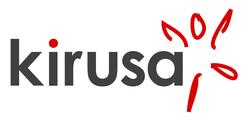 NEW PROVIDENCE, NJ -- (Marketwire) -- 05/07/12 -- Kirusa, the world's leading developer of Mobile Social Media and Value-Added Services, has announced that its platforms, deployed with over 30 mobile carriers, processed more than 600 million calls in March 2012, creating a new landmark in the company's history.
The increase in traffic reflects the rapid adoption of Kirusa mobile services amongst mobile users, and demonstrates the robustness and scalability of its platforms. Kirusa also reported that the number of unique mobile users of Kirusa mobile services grew to over 70 million in March 2012.
The popularity of Kirusa's mobile services, including the industry-leading Voice SMS service, mobile social media, and mobile infotainment, have fueled the company's global expansion to 20 countries across 4 continents. Kirusa, which has a history and culture of innovation with over 20 patents to its credit, has consistently kept pace with the changing requirements of consumers' needs, and the high adoption of Kirusa services is an affirmation of the same.
Carriers are giving a big thumbs up to Kirusa's platforms. Mr. Samson Isa, Head of Glo VAS at Glo, Nigeria, said, "Kirusa's platforms bring unique opportunities for our consumers as they can now engage and entertain more. This is especially true of consumers for whom mobile phone is a holistic tool of engagement and entertainment. We are delighted to offer services using Kirusa platform which are being used by millions of mobile subscribers in Nigeria."
Mr. Surinder Singh Anand, Vice President of Product Management at Kirusa, said, "The record traffic demonstrates the high acceptability of Kirusa's services among tens of millions of mobile consumers across the world. Our services uniquely capture modern consumers' needs to effectively communicate using a mobile phone, as well as treating the phone as a tool of entertainment. As we enter the age of data services and smartphones, integration of the many online activities with voice and SMS greatly enhances consumers' comfort."
About Kirusa
Kirusa is one of the leading global developers of Mobile Social Media and Value-Added Services enabling mobile subscribers to reach out to their family and friends. Kirusa's solutions include the hugely successful Kirusa Voice SMS service, the world's most advanced Voice SMS solution, used by over 30 carriers around the world. Kirusa has pioneered a suite of social media applications that facilitate mobile subscribers to interact through voice, including the Call-n-Tweet application which helps users update their Twitter status using voice. Kirusa provides an open platform with APIs to enable third parties to offer mobile applications services to mobile subscribers. Used by mobile subscribers millions of times daily, Kirusa solutions are built on its patented and patent pending technology and its highly reliable and scalable open multimodal platform. Kirusa has been recognized as one of the top 100 technology companies by Silicon India, and one of top 25 emerging technology companies by Smart Techie magazine. Headquartered in New Jersey and led by an experienced team of wireless telecom executives and technologists, Kirusa has offices in three continents. 'Kirusa Voice SMS,' is a trademark of Kirusa, Inc. For more information visit: www.kirusa.com.
Copyright @ Marketwire
Page: 1
Related Keywords:
Kirusa, Family,Family,Communications,Web,Smart Phone,Applications,Family,Social Media,India,Marketwire, Inc., ,Communications Technology,Entertainment,india,Family,Technologists,
---