Kiplinger Recommends Retiree Inc. for Reducing Taxes in Retirement
Company's Tax-Efficient Withdrawal Methodology May Add 30% More Income
(November 29, 2011)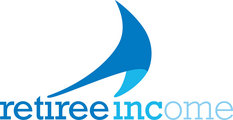 LEAWOOD, KS -- (Marketwire) -- 11/29/11 -- Baby Boomers in retirement are experiencing the huge bite taxes take from their assets. But Retiree Inc. has once again been applauded for its software and proprietary methodology that may reduce the taxes you pay in retirement, adding as much as 30% more income.
Retiree Inc. was recommended most recently by Kiplinger Personal Finance in the article, "Prepare for the Retirement Tax Bite." Specifically noted was Retiree Inc.'s expertise in creating a withdrawal strategy for retirement income that can both lower your tax burden and make savings last longer.
Research conducted by Retiree Inc.'s Head of Research Dr. William Reichenstein proves that a tax-efficient strategy for spending retirement assets can reduce the taxes you will pay in retirement, which in turn means you'll keep more of your savings and your assets will last longer. Dr. Reichenstein is a well-known author and speaker on the impact of taxes on investing, and he is an Endowed Professor at Baylor University. His newest research is scheduled to be published in the spring of 2012.
In addition to tax-efficient withdrawal strategy, Retiree Inc.'s process includes optimization of your Social Security income. Their innovative Social Security planning tool, released earlier this year in conjunction with Social Security Solutions, Inc. and found at www.SocialSecuritySolutions.com, continues to receive accolades from major publications such as the New York Times and SmartMoney.
Retiree Inc. CEO and founder William Meyer stated, "Taxes can really reduce your savings. Our software and related methodology is not about products and investment selection; it's about actively and tax-efficiently tapping your savings to make the most of your money. In today's low interest rate environment and significant market volatility, the one thing we can control is taxes -- and that can mean more income for you."
As change agents for the financial services industry, Retiree Inc. has created low cost services so all Americans can have access to quality financial advice. As was referenced in the recent Kiplinger article, the cost of a Retirement Benchmark™ plan that properly allocates your savings and minimizes future taxes starts at only $500. Additional information can be found at www.RetireeIncome.com. For expert Social Security advice at www.SocialSecuritySolutions.com, consumers can choose from multiple options priced from only $19.95.
In addition to the recent article in Kiplinger's Personal Finance, Retiree Inc.'s research has been published in the Journal of Financial Planning, and the company has been a consulted expert for articles appearing in the Wall Street Journal and the Chicago Tribune. A book co-authored by William Meyer and Dr. William Reichenstein entitled Social Security Strategies: How to Optimize Retirement Benefits was released in April and is available on Amazon.com.
Established in 2008 and headquartered in Leawood, KS, Retiree Inc. (www.RetireeIncome.com) is an advice and technology company that delivers an innovative retirement income planning process to Baby Boomers. Retiree Inc. leverages both tax-efficient methodology and easy-to-use interactive technology to extend the spend-down of accumulated assets during retirement years.
Add to Digg Bookmark with del.icio.us Add to Newsvine
Contact:
Robin Brewton
Phone: 866-762-7526, ext. 12
Email Contact


Copyright @ Marketwire
Page: 1
Related Keywords:
Retiree Inc., Marketwire, Inc., ,Financial,Wall Street,
---